The NBA Throwbacks Trend Continues With Two More Teams Officially On Board
I've said it before and I'll say it again, I couldn't be any more in on this NBA throwback jersey trend if I tried. We saw a little of it last season, and as the summer has gone on we've learned of teams like Memphis, Utah, Charlotte, and Portland are busting out some absolute fire for this upcoming season. It made sense, they are franchises with some all time great throwbacks and my hope was that other teams would see this trend and do everything they could to hop on board.
Then a few weeks ago the internet leaked the upcoming NBA court designs and there were some interesting throwback editions for teams we had not heard if they were also going to be rocking throwback threads.
Well, we now have official word from two more teams that fit this description and are bringing the throwback heat this year as well
Toronto Raptors
Now we've seen the Raptors rock the purple dino throwbacks before, but I don't think we've ever seen the whites and dear god are they beautiful. Considering they are bringing back the dino court for this season, it's only right the defending champs rock these bad boys during those games. What an incredible run of fantastic decisions this franchise has been on. From trading for Kawhi and then later trading for Gasol to bringing these back. Best year ever? You could make the case.
Seeing both of those changes for next year does make me a little sad that Vince Carter didn't come back to TOR for his final season. It'd be so awesome to see him rock this one last time.
Cleveland Cavaliers
The Cavs were another team where you had a feeling this may be coming after their throwback court was leaked as well. While these may not be the same level of fire as the Hornets purple throwbacks, the Jazz mountain ones, the Grizzlies Vancouver look or the Raptors dinos, they're still way better than what the Cavs currently wear.
And look, the Cavs are going to stink, they're going to lose a shit ton, so why not give their fans a reminder of when this team was actually pretty good, winning around 47 games every year and made the playoffs? Anything to distract you from the gross basketball being played is a win in my book.
So while it's awesome that these teams are officially in on some throwbacks, we're still waiting on a few other teams that I need to see join in. For example
Detroit Pistons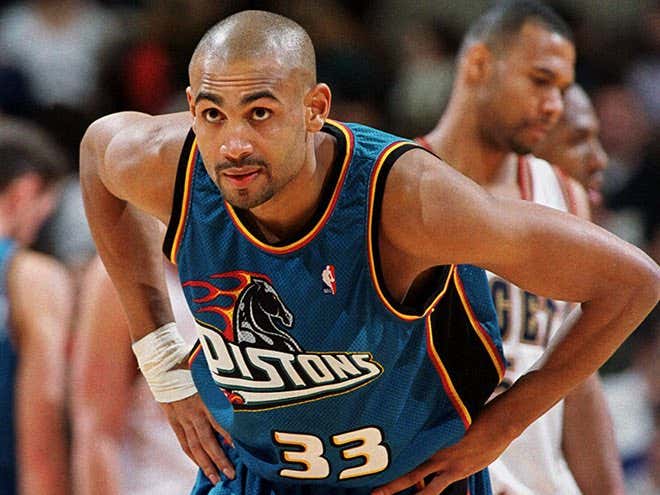 Milwaukee Bucks
Atlanta Hawks
Phoenix Suns
just to name a few. My guess is it's only a matter of time before this happens, the movement is catching more and more momentum and it's yet another reason why the 2019-20 NBA season is going to fucking rule. We're under 2 months away from Opening Night and I cannot wait.