My 10 Personal Goals For Missouri Training Camp
If you don't know what's going on with Mizzou Training camp, read THIS.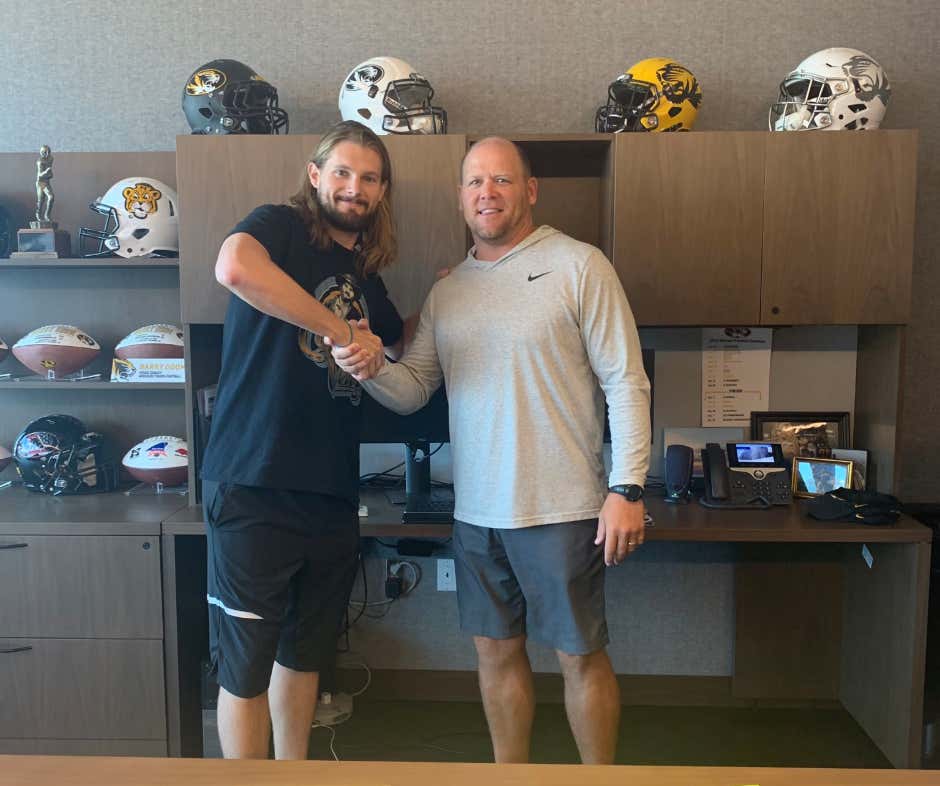 This morning training camp kicks off for the Missouri Tigers. Everyone knows camp is a time for new beginnings. There are always some fresh faces with big dreams, and some old guys who've come to finish what they started. But no matter who you are, this is a time for visualizing future accomplishments. It is a time for goal setting. This got me thinking, if I want to have a good camp myself I need to set my own personal goals. You know what they say, "If you're not getting better, you're getting worse." With that being said, after some reflection here are the things I am going to try to make happen personally. I know some of them seem far fetched, but "shoot for the moon, and you'll land in the stars." That's two pretty great quotes in one paragraph.
MY 10 GOALS
I will check back and update you as I check these off. Please wish me the best and nobody jinx me.
#1: Get Mizzou merch
If I can't pull this off it will be a very bad omen for the rest of camp.
#2: Get a sunburn sweat band
This is something I've always wanted for training camp but never had the time to pull off. If you don't know what it is, you'll find out.
#3: Make a salient point in a serious moment
Gonna be sitting in on a lot of serious meetings. A lot of big boy football talk. Getting off a salient point in a serious moment will be very difficult, but also could be the most rewarding of any goal on this list.
#4: Get on first name basis with the receptionist
There are so many people who make training camp happen. From the cleaners, to the kitchen staff, to the receptionists, these people matter big time to make the clock tick seamlessly. I need to know them and they need to know me.
#5: Be a part of 3 clean daps a day
Self explanatory. Word to Drew Brees.
#6: Start an inspiration quotes thread on Twitter
I mean my opening paragraph for this blog was damn near a thread in itself, but I'm going to be hearing so many more inspirational quotes. Gotta write them down so we can memorize them and work them into our daily conversations.
#7: Break down a huddle
They only let alphas and sick children break down huddles. Everyone knows that. We'll see which category I fall into.
#8: Give someone a nickname that sticks
This is so hard just by the fact that it has to stick to count. So basically this will be open ended until we check back later in the season. Gotta start somewhere though.
#9: Develop a secret handshake
Real gentlemen have custom greetings.
#10: Get roasted
Ultimately, training camp is about dudes being dudes, and nothing more. A roast session is the pinnacle of guys just letting their balls hang, and being the one getting roasted means you are officially one of the boys.
BONUS: Give a speech
Gives me chills just thinking about what I might say. Don't have anything on my mind right now but hopefully the inspirational quotes thread on Twitter will gather some material to use.
________________________________________________________________________________
Again, please wish me luck. This is my fifth training camp and even though I'm not a player anymore, it is honestly probably the most I've ever had at stake. Any harmful thoughts or negative energy will be disapproved of.