LeBron And The Lakers Just Dropped Their Gigantic Nuts On The Free Agency Table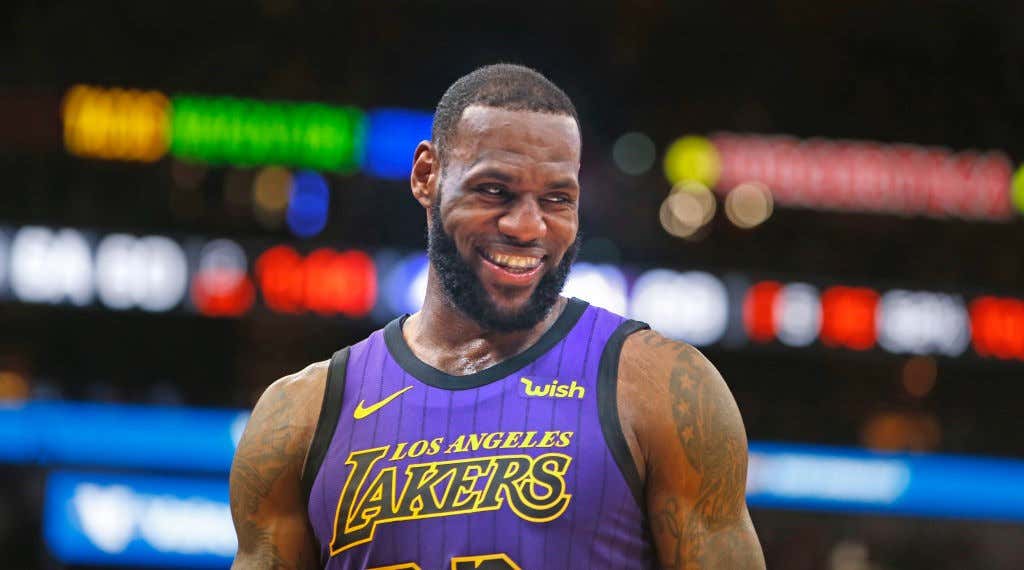 I'll be the first to admit that when the AD trade first happened and there was the whole dilemma of the timing and the Lakers not having cap space I got my jokes off just like the rest of the internet. It was pretty clear at the time that Rob Pelinka didn't really know about all the small details but as Woj explains he has solved that issue thanks to the Wizards and now the Lakers have that max slot available. You also have to give credit to LeBron too. He landed AD, he got him to waive his $4M by probably giving him that as his Space Jam 2 quote, and for good measure even gave the dude his jersey number.
I hate the guy but he's played this whole situation perfectly. The question now becomes, who do the Lakers target with this new found money? With rumors pretty much putting Kemba in Boston, could it be someone like D'Angelo Russell and then some filler with the extra money? Maybe Jimmy Butler? Think bigger.
Now this is funny for a couple reasons. First, Lakers Twitter is dead ass serious with the idea that Steve Ballmer has paid Woj off in an effort to do everything he can to drive the narrative that Kawhi is heading to the Clippers. I'm pretty sure Woj once said that the Lakers weren't even going to get a meeting. They think he's a Lakers hater which if you look at his tweet it is pretty funny that he couldn't even mention the Lakers. While I think it's silly to think it's as extreme as Lakers fans will make it out to be, you have to give them this moment to dunk on Woj. Not only did they open up the space to land this type of big fish, they are officially getting the meeting to make their pitch.
While none of us have any idea what Kawhi wants, what's a more attractive situation? Playing with LeBron and AD, or maybe Al Horford and some scrappy underdogs in the Clippers? If Kawhi isn't interested in being a 3rd wheel considering he doesn't need a superteam to win a title, then the meeting means nothing and the Clippers should still feel great. But that's the thing, we're just assuming that Kawhi would rather do things on his own. Maybe all the wear and tear and physical toll of this playoff run was enough for him to accept that life with All NBA teammates is the way to go. I'm pretty sure he's going to opt out after 2 years anyway so he can re-up for a new max once he has 8 years of service time so maybe he rides with LeBron/AD for the rest of LeBron's contract and then bounces.
Either way, with only a few more days until free agency begins, things just got A LOT more interesting. The Lakers have the ammo and the talent to be serious players, and that's bad news for all of us Lakers haters out there.