Karen Morey Absolutely Knocked This James Harden Trade Documentary Out Of The Park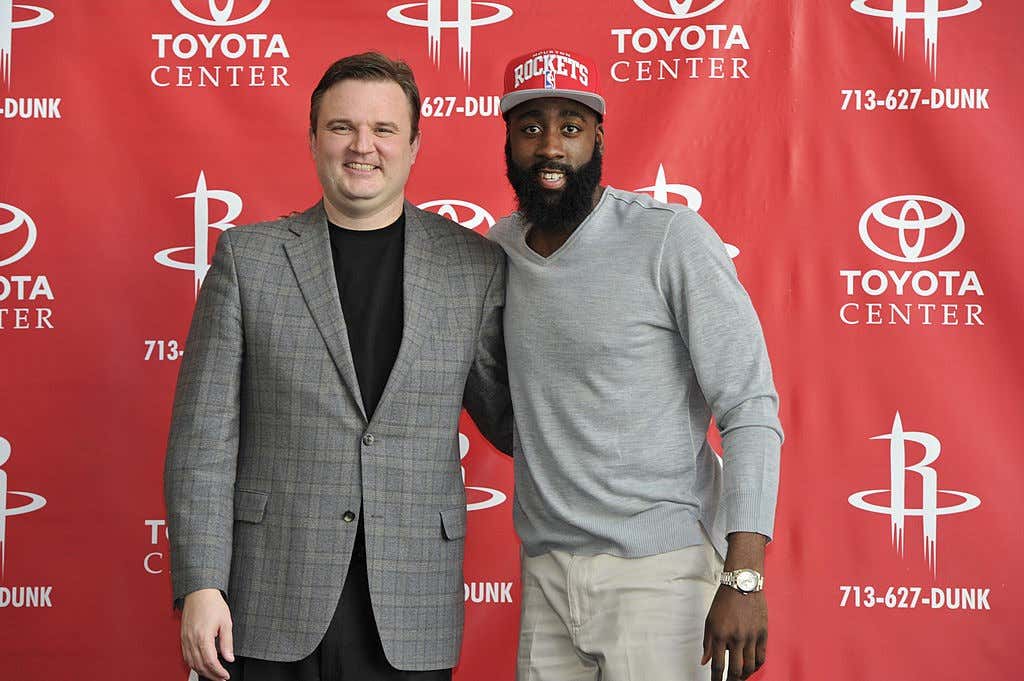 I've said it time and time again, some of my favorite content in the world are really well done basketball documentaries. I've blogged a few before, from Boogie's doc on Showtime, to Derrick Rose's which was emotional as hell, to most recently the one done by Ron Artest. If you have some time to kill I couldn't recommend those enough. Well the other day the daughter of Rocket's GM Daryl Morey, Karen, who is a freshman at NYU film school put out a 9 minute documentary about one of the biggest and most influential trades in NBA history and it was fantastic. Of course when I saw it I couldn't click fast enough as a well known James Harden guy given our ASU ties, but even as a casual NBA fan who may not even root for the Rockets this was an incredible inside look at how everything went down. We don't really get these type of behind the scenes looks at moves like this from the people that were actually responsible for pulling it off, and considering the Rockets hit the goddamn lottery as Harden went from a 6th Man to one of the best players in the entire league, I found it really interesting to hear about the inner workings of that famous trade. For example I personally had no idea that HOU was in on Harden dating way back to before he even got drafted and even had discussions about trading up to get him.
Since it's been so long you sort of forget where the Rockets were before that trade happened (if you're not a HOU fan). This was post Yao and TMac and the Rockets were pretty much in NBA purgatory which is the absolute worst place to be. As we know Morey has gigantic testicles made of steel and is famous for doing whatever he can to land that elusive star that helps get his team over the hump. I don't think anybody knew what James Harden would eventually turn into, but he saw a situation where OKC was trying to save a little money, took a chance and boom the rest is history.
Anyway, if you want to kill some time this afternoon and stop filling out your TPS reports, give this a watch. You won't regret it.