Hide Yo Kids, Hide Yo RFA's. The Flyers Sign Travis Sanheim To A 2-Year Bridge Deal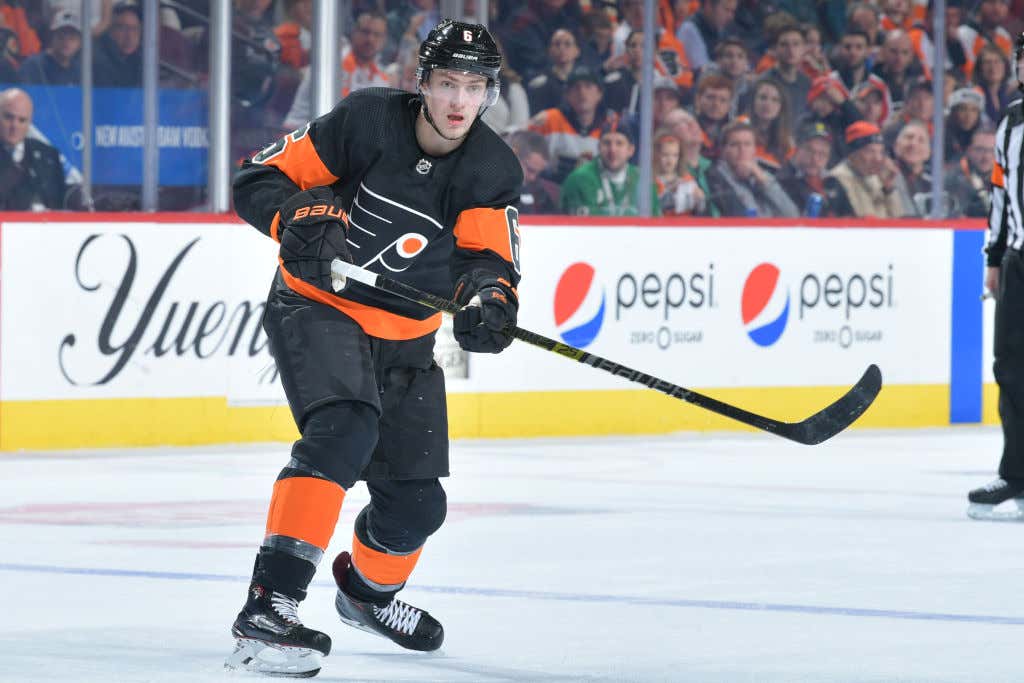 There's a strong chance that we see some good ol' fashion tomfoolery out of some NHL GMs in just a week from today. For years now these GMs have been way too big of cowards to throw offer sheets around for RFAs. The last time a team actually signed an RFA with an offer sheet was Dustin Penner going to Edmonton in 2007. Since then, there have only been 5 other offer sheets that were signed but all 5 of those offer sheets ended up getting matched by the player's original team.
But with the RFA class this summer combined with some of the ridiculous contracts that have been signed over the last few years, it looks like we have a perfect storm brewing up for July 1st and we might see a bunch of GMs take a run at some RFAs if only to stir the pot a bit. Basically what I'm getting at here is that somebody needs to offer sheet Mitch Marner. And as soon as somebody offer sheets Mitch Marner, that opens the flood gates for the rest of the RFAs to get poached. So if you don't want to have to deal with a bunch of slimy scumbag GMs trying to steal your RFAs, you better lock them up this week. Which is why the Flyers made sure to get this deal done for Travis Sanheim today.
Now I'll be honest…the fact that this is only a 2-year bridge deal scares me a little. Because there's a chance that by the time these next two years are up, Sanheim is going to be due for a hefty pay bump.
The kid had 9 goals and 26 assists last year playing in his first full NHL season. He's got some great size at 6'3″. He's only going to continue to get stronger. And the whole reason why the Flyers brought in some veteran defensemen so far this offseason like Matt Niskanen and Justin Braun is so that the younger guys like Sanheim and Myers can continue to develop and take on more minutes without needing to also take on a leadership role. So we're still at the ground level for Travis Sanheim as an NHL defenseman, and that ground level is worth $3.25M AAV.
You have to imagine that Provorov will be somewhere around the $6-6.5M range whenever he signs his extension. Some numbers as high as $8M have been thrown around out there but I'm not sure if they'd necessarily go that high unless it was for a full 8 years. Even then I don't know if they'd hit $8M. I think that would be more of just a "let's start at 8 and negotiate ourselves down to 7″ type of number.
Either way, I'm just glad the Flyers are finally at a point now where they can start to figure out how to pay all of their great players instead of trying to figure out how to get rid of all their shitty players. It's been a while since the team has been in this sort of position. I know it'll eventually end with somebody needing to get moved in a few years in order for the team to stay under the cap, but that's a good problem to have at least when the majority of the team is in their prime. Just ask the Blackhawks from 2010-2015.