Women's World Cup Starts TODAY: USWNT vs Sweden Preview
Hi haters,
A lot of dummies are probably going to say #WellActually the WWC started a couple weeks ago but you and I know better since glorious practice games against Thailand and Chile don't count. Today the United States of America will get its first taste of action with live bullets against a Swedish team that we used to be pseudo-besties with until Hope Solo dropped a truth bomb on Yellow Norway after losing to them at the 2016 Olympics when the former US GK accused the Scandinavians of playing "like a bunch of cowards".
The funny thing is that she wasn't wrong in accusing Sweden of essentially parking the bus and hoping to get lucky and win in penalties. That is precisely what they did in that game after all. It is also interesting how Solo got eviscerated in the press for saying something that people say in men's soccer ALLLLLLLLL the damn time any time a big team loses to a little team.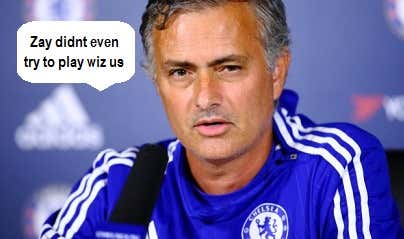 Perhaps there was an unspoken civility to women's soccer back in 2016. Thankfully that ship has sailed in 2019 as the death and destruction wrought by USWNT against helpless Thailand last week demonstrated beyond a shadow of a doubt. The gloves are off and winning is the only thing that matters now.
So let's take a look at what to expect today:
****************************
USWNT vs Sweden
Reminder of how the group has shaken out so far:
The long and the short of it is that both teams have already advanced to the knockouts but today's winner wins the group… or the US does in the event of a tie thanks to last week's Thailand murderfest.
As for the squad, here is the XI that Jill Ellis just announced:
What to watch for from the US?
The line-up is much the same as the opening game minus Julie Ertz who was rumored to have picked up a hip injury in practice. Hopefully it wasn't serious because her two-way play is going to be important later on in the tournament. It shouldn't be a big deal today because… well… the US is bigger, better, faster and stronger.
Yes, Sweden can actually play some soccer and could be a threat to score a goal if the US falls asleep. Do I see it happening? Nah. Let's not forget this is a team that has won 13-0 and 3-0 so far, and that second game should have finished 8-0 if Chile's keeper didn't stand on her head. The US is a wagon and Sweden ain't stopping it.
WE COMING FOR THAT ASS, FRANCE.
***
"PREDICTION": PAIN
US to win 3-0.
*****************************************
Second instalment of the FA Cup trip/video coming tomorrow. USMNT back in action Saturday against our nemesis T&T. Lots of soccer still to come.
Holler,
Samuel Army