BLOGS FOR DOGS: Meet Daniel
Daniel is the class clown. Dopey, nutty, doesn't have a head for numbers and stinks at test taking, but he's got his own kind of street smarts that enables him to make pretty much anyone who doesn't have a stick up their ass laugh until they can barely breathe. If there were a teacher around, we'd all be in trouble when Daniel's in the room. The fun kind of trouble where you bust a gut trying to keep yourself from exploding at the hilarity of it all.
This 1-year-old Coonhound is trouble of the silliest kind. He could use some basic training to rein it in, but we love how he's constantly curious and ready for adventure at a moment's notice. He's great with other dogs, could play all day, gets a huge kick out of making friends with every human he meets, and is learning fast. He's around 55 lbs and needs to join a high active home — long walks, maybe even jogs, hiking would be a blast, and another dog to wrestle with would be bomb.
Interested in adopting? Submit an application at socialteesnyc.org.
And come join the whole Barstool gang and 20 rescue pups at Pig Beach on June 26th from 6-9!
Until then, please CLICK HERE to place a Venmo donation to help Social Tees continue to rescue puppies just like Dina.
For more information on Blogs For Dogs and to bet on our SILENT AUCTION ITEMS that will close the night of the event on June 26th, please visit dogs.barstoolsports.com. 
OUR AUCTION IS LIVE now and you can pet on ridiculous experiences with Pardon My Take, Dave Portnoy, CITO, KFC Radio, CHD, Jared Carrabis, Large and Willie, Barstool Breakfast, and Erika Nardini… OR be a guest blogger OR bet on a complete tour of HQ, including viewing a taping of The Rundown and our Snapchat show.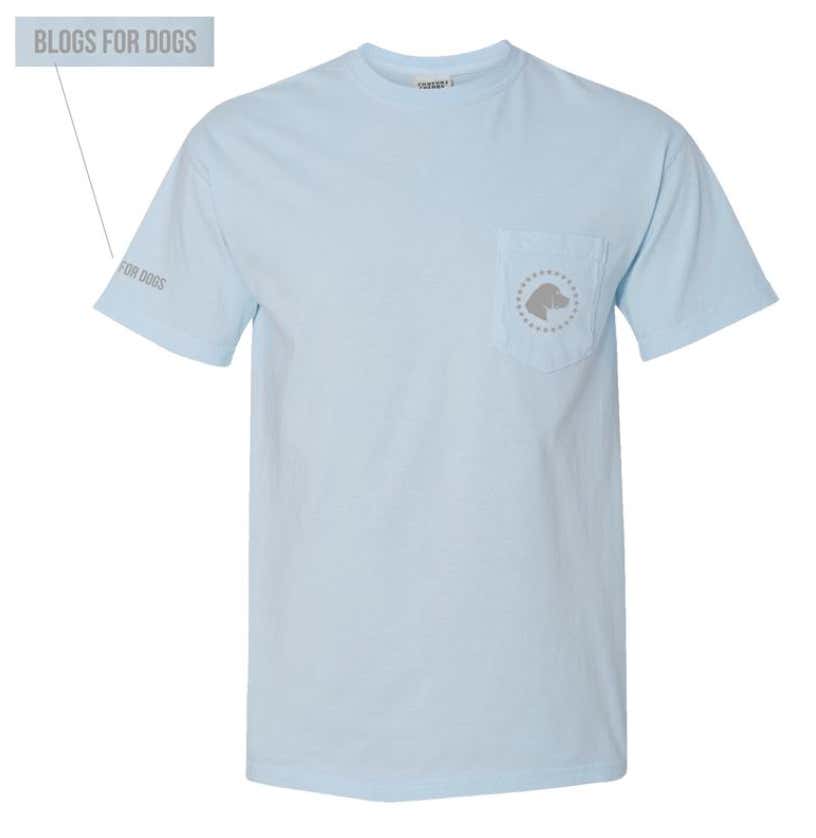 CLICK HERE TO BUY A BLOGS FOR DOGS T-SHIRT!
CLICK HERE TO BUY A BLOGS FOR DOGS T-SHIRT!
CLICK HERE TO BUY A BLOGS FOR DOGS T-SHIRT!
100% of the proceeds will go straight to Social Tees!