BLOGS FOR DOGS: Meet Snoopy
This 11-week-old pit mix is perfect. Snoopy is playful, snuggly, bold, adventurous, and ready to learn. He is dense and doughy, and it feels good to touch and hold him. When he sleeps in your lap, it's like instant zen. Snoopy adores playing with other dogs, will probably be in the 50s weight wise full grown, and would do best in an active home with someone who's got breed experience and/or is down to do puppy and basic training as he grows.
When we first rescued him in LA, the general consensus was that there was a decent chance he was deaf since he is a white pup and was non-responsive to noise — good news, that's not the case! Sadly, he must have just been totally out of it and dehydrated at the time. But he's all good now.
His foster mom says: "Snoopy is a little ball of joy! He's very sweet and friendly and is not shy at all. He's quite good on a leash despite his age, but he also loves cuddles and will take every opportunity to jump on your lap and give hugs. He is quite the personality and is very curious about the world, but he loves taking a good long snooze multiple times a day. He loves to be around people — he gets along with everyone without exception. He's vocal sometimes, and he's good about communicating his needs. Anyone with patience, love, and attention to give would fall for him without doubt."
Interested in adopting? Submit an application at socialteesnyc.org.
And come join the whole Barstool gang and 20 rescue pups at Pig Beach on June 26th from 6-9!
Until then, please CLICK HERE to place a Venmo donation to help Social Tees continue to rescue puppies just like Dina.
For more information on Blogs For Dogs and to bet on our SILENT AUCTION ITEMS that will close the night of the event on June 26th, please visit dogs.barstoolsports.com. 
OUR AUCTION IS LIVE now and you can pet on ridiculous experiences with Pardon My Take, Dave Portnoy, CITO, KFC Radio, CHD, Jared Carrabis, Large and Willie, Barstool Breakfast, and Erika Nardini… OR be a guest blogger OR bet on a complete tour of HQ, including viewing a taping of The Rundown and our Snapchat show.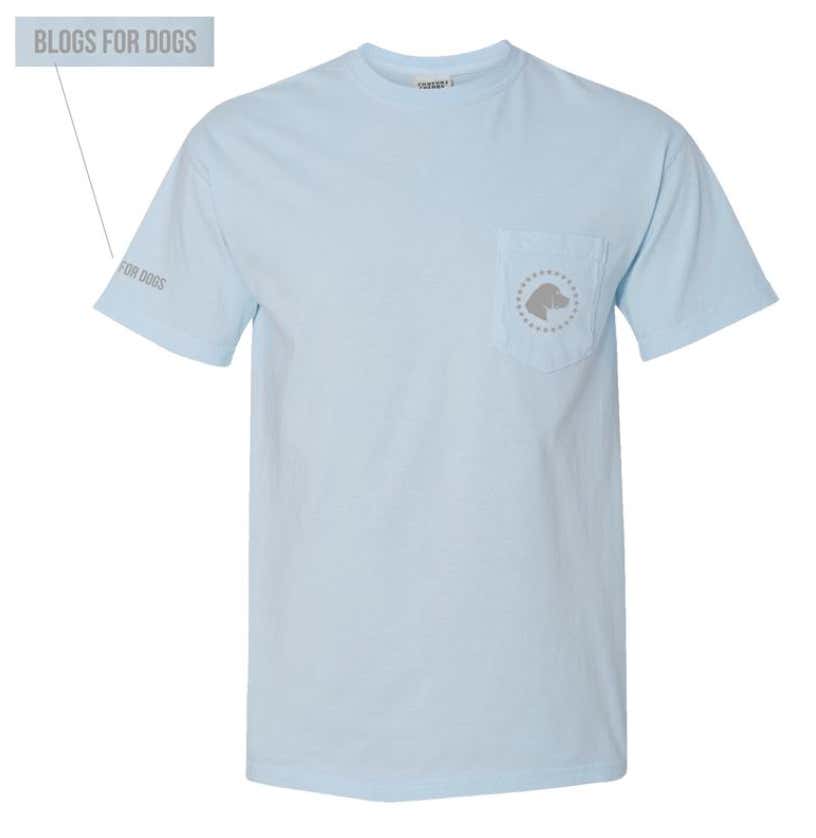 CLICK HERE TO BUY A BLOGS FOR DOGS T-SHIRT!
CLICK HERE TO BUY A BLOGS FOR DOGS T-SHIRT!
CLICK HERE TO BUY A BLOGS FOR DOGS T-SHIRT!
100% of the proceeds will go straight to Social Tees!