If You Actually Think About It, The Philadelphia Sixers Are Your 2019 NBA Champions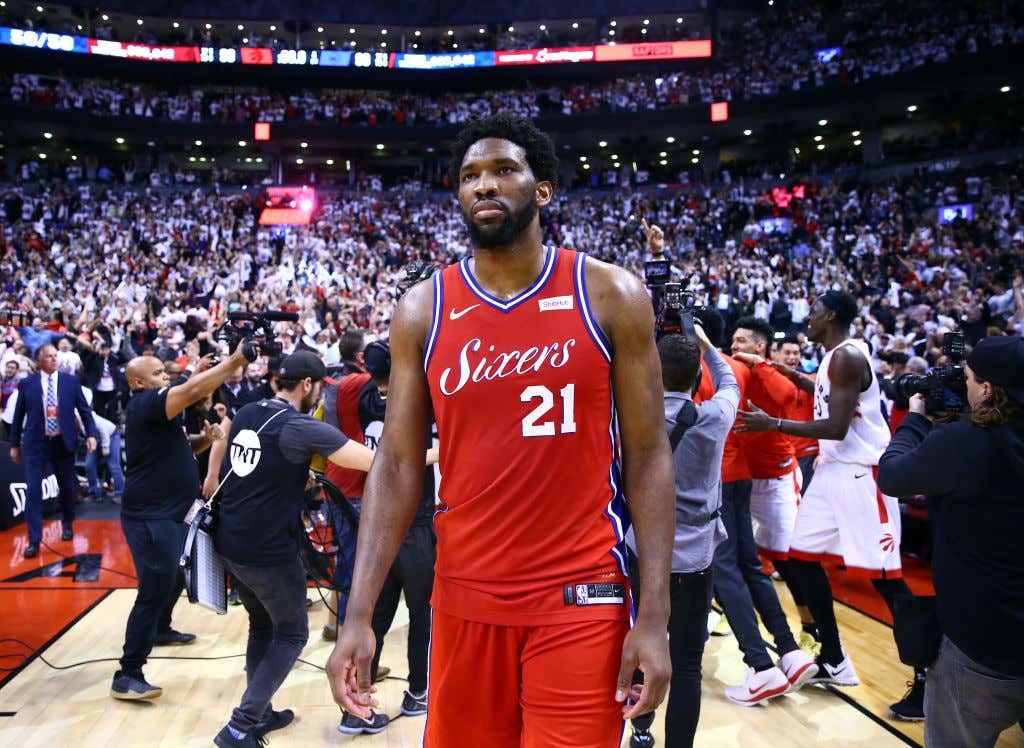 The important thing to always remember as a sports fan is that there are infinite universes, which means that there are infinite realities. So for all we know, there is a universe out there where the only difference is that Joel Embiid didn't decide to eat 40 burgers from Shake Shack, get sick throughout the entirety of that Raptors series, Kawhi doesn't hit that buzzer-beater circus shot, and the Sixers go on to win that game 7 in overtime. And then after taking down the Raptors, the Sixers easily handle the Bucks. And then after easily handling the Bucks, the Sixers then have the same exact fortune as Toronto just had and play against a Warriors team in the Finals where everybody on the roster pretty much dies. And just like that, the Philadelphia 76ers are your 2019 NBA Champions.
I realize that it's not how the cards played out in this universe. But somewhere out there, this was the chain of events.  And that's really all that matters. Is it unfortunate that we're stuck in this current reality? Of course it is. But as long as we all accept the fact that there's somewhere out there right now that the Philadelphia 76ers are NBA Champions, I think we can all agree that The Process was a massive success. You just heard it yourself from Skip Bayless. Without Embiid being sick and hurt, the Raptors don't win that game 7 off of a circus shot from No. 2. And without the Raptors winning that game 7, the Sixers go on to defeat the Golden State Warriors in 6 games to win the first of 3 consecutive NBA Championships. How lucky was no. 2? Well maybe the reason why he seems so stiff all the time is because he obviously has the world's largest horseshoe stuffed up his ass.
TTP.