BLOGS FOR DOGS: Meet Kason
Remember how Dachshunds used to be like 20 or even 30 something pounds? Can't think of the last time we saw one of those good old fashioned big ones. They used to be your only option, and now they seem to be endangered what with all these adorable, even closer to the ground minis having taken over the low rider scene — in NYC, at least.
Well, Kason is bringing sexy back. This Doxie mix will boldly be around 30 lbs full grown, we're pretty sure, and he's on adorably little legs. Kason is around 11 weeks old, as sweet as he looks, great with other dogs, and high octane playful. He's got optimism to spare, and he'd do best in an active home.
His foster mom says: "Kason is the most fun, spunky pup we've had (and we've fostered PLENTY). He enjoys playing both with our dogs and by himself (he recently discovered the dishwasher can also double as a jungle gym when the door is open) but his most favorite thing is to love his humans. If you call him from any room he will come bolting full speed to jump on your leg until you pick him up and he can lick your face! He is still working on pad training but has a pretty great track record for sleeping overnight. He's definitely got an unmatched energy during his waking hours though, so he would do best in an active home. He keeps us laughing constantly, his forever home will be so lucky!"
Interested in adopting? Submit an application at socialteesnyc.org.
The whole Barstool gang and 20 rescue pups will see you at Pig Beach on June 26th from 6-9!
Until then, please CLICK HERE to place a Venmo donation to help Social Tees continue to rescue puppies just like Dina.
For more information on Blogs For Dogs, including out upcoming Online Auction, please visit dogs.barstoolsports.com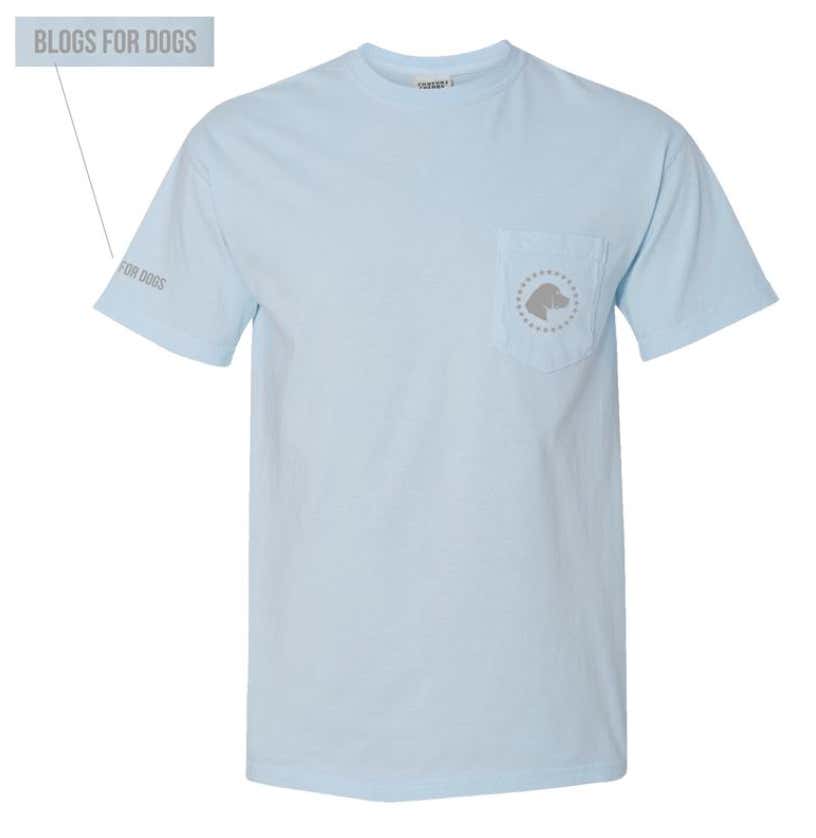 CLICK HERE TO BUY A BLOGS FOR DOGS T-SHIRT!
CLICK HERE TO BUY A BLOGS FOR DOGS T-SHIRT!
CLICK HERE TO BUY A BLOGS FOR DOGS T-SHIRT!
100% of the proceeds will go straight to Social Tees!