BLOGS FOR DOGS: Meet Fiddle
What would you do if you were this handsome for a day? Actually, scratch that, forget we asked. Don't want to know the answer. None of us are big enough people to wield this level of attractiveness responsibly. Fiddle does though — he's gentle with his good looks. He wouldn't even know how to taunt you with them or hold them against you if he wanted to. Which he doesn't, because he's a good boy who only wants to treat you right.
This 5-month-old pointer mix is spotted prince charming. He's got this aura and energy that you cant resist falling for — each event he's attended, every dog lover he's trotted past, everyone enters a Fiddle trance when he's near. So how come he's not adopted yet? Don't overthink it. Fate has a funny way of bringing that special someone into your life when the time is right, we tell him (and ourselves, tbh).
Fiddle is friendly with everyone, loves to play a lot, needs to join an active forever home, and will probably be in the 50s or 60s weight wise full grown. His enthusiastic foster mom continues: "Fiddle is an INCREDIBLE dog. Like. There are no words. Fiddle legit gives hugs. When I walk in before taking him out, he'll jump up, wrap his paws around my leg, and lay his head on it. It's the sweetest thing. He is so shy and needs some coaxing but is truly a love. He's been using the bathroom outside and loves to sit and watch everything. And then has these spurts of energy. He's cool occupying himself and goes easily into the crate with a chew toy and makes no sound. I had him in there when we ate dinner and forgot he was there he was so quiet and content. He loves just being around you and, like I said earlier, loves to hug. I've also caught him smiling. Seriously he's so perfect."
Interested in adopting? Submit an application at socialteesnyc.org.
The whole Barstool gang and 20 rescue pups will see you at Pig Beach on June 26th from 6-9!
Until then, please CLICK HERE to place a Venmo donation to help Social Tees continue to rescue puppies just like Dina.
For more information on Blogs For Dogs, including out upcoming Online Auction, please visit dogs.barstoolsports.com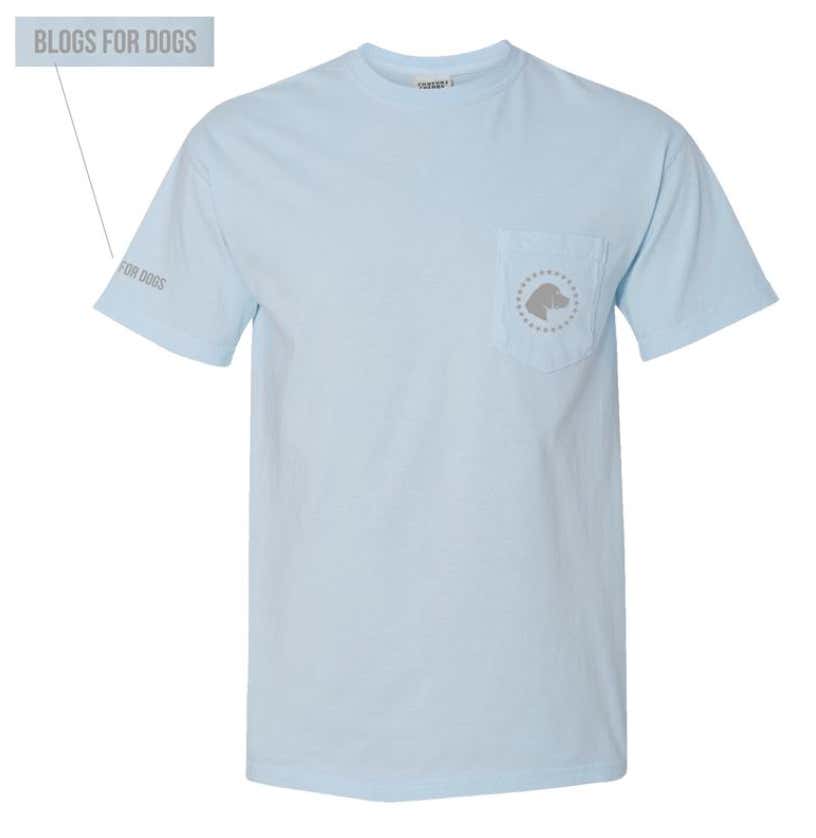 CLICK HERE TO BUY A BLOGS FOR DOGS T-SHIRT!
CLICK HERE TO BUY A BLOGS FOR DOGS T-SHIRT!
CLICK HERE TO BUY A BLOGS FOR DOGS T-SHIRT!
100% of the proceeds will go straight to Social Tees!