BLOGS FOR DOGS: Meet Tauny
It's not just the angle of the photo — this girl's big flappy ears are about the same height as her very stocky legs, which move quickly beneath her when she runs in an amusingly cartoon canine like way. We think she's a beagle/border collie mix… but then those squat little limbs. Where did you come from, shorty? Maybe Corgi? Maybe Dachshund? Does it even matter?
Tauny is about 3 months old, will probably be in the 30s or so weight wise full grown, has a huge brain for such a little head, and she was practically born to perform and to charm. She's happiest where the party is and needs to join an active forever family — hiking, jogging, puppy play dates, the works.
Her foster mom says: "Tauny is a super playful pup with an enormous appetite for life and thirst for adventure. She always wants to be in the middle of the action — it's adorable to see her ears suddenly perk up because she doesn't want to miss a thing. She's extremely smart and curious and enjoys exploring her surroundings (she particularly likes looking for small dark nooks and crannies to snuggle in). She loves giving face kisses, is super friendly with both adults and kids and plays well with other dogs but can be a bit apprehensive at first, especially if it's a large dog. Potty training has been going well; she's been great at using the puppy pads although we've had the occasional misfire (which is to be expected). She's picked up walking on a leash really quickly and loves to say hi to everyone she sees but hasn't been doing her business outside yet and still needs to learn the stairs. She can be a bit bossy at times so I think she'll really thrive with someone who's willing to provide strong and consistent training. Overall, Tauny is a total lovebug that promises to keep you entertained and smiling for years to come. :)"
Interested in adopting? Submit an application at socialteesnyc.org.
The whole Barstool gang and 20 rescue pups will see you at Pig Beach on June 26th from 6-9!
Until then, please CLICK HERE to place a Venmo donation to help Social Tees continue to rescue puppies just like Dina.
For more information on Blogs For Dogs, including out upcoming Online Auction, please visit dogs.barstoolsports.com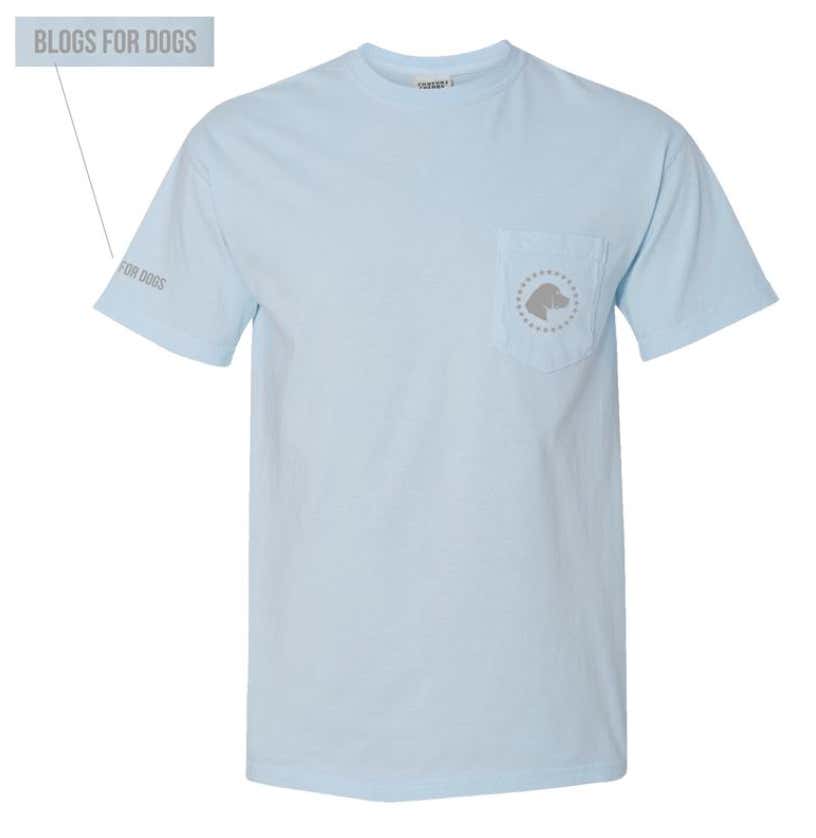 CLICK HERE TO BUY A BLOGS FOR DOGS T-SHIRT!
CLICK HERE TO BUY A BLOGS FOR DOGS T-SHIRT!
CLICK HERE TO BUY A BLOGS FOR DOGS T-SHIRT!
100% of the proceeds will go straight to Social Tees!