BLOGS FOR DOGS: Meet Dina
Dina seems to have a detrimental effect on people. Everywhere she goes, she breaks hearts, causes nasty cases of whiplash, gives you the sweats. This puppy is a menace to society.
The thing is, she doesn't even know it. It's out of her hands. She looks like she'd be all badass with that wicked heterochromia thing going on, like she'd strut down every sidewalk smugly chuckling to herself while they drop like flies, but actually she's quite humble.
She's the hot chick in a baggy tee shirt and boyfriend jeans before that stupid term for regular comfortable pants even existed. This down to earth lab/hound mix is about 12 weeks old, will probably be in the 50s weight wise full grown, and she's got a wonderful temperament. She's a quick learner and enjoys making new friends. She's slightly trepidatious at first and jumpy around loud noises, but her confidence will grow with the right guidance. She'd do best in a home where she'll get loads of exercise, play time, and basic training, and she'd probably be happiest out of New York City.
Her foster parents say: "What a show stopper. And by stopper we mean everyone on the street stops to say how cute she is — and with those different colored eyes, we can't help but agree! Dina is just about the sweetest, most playful pup we've ever encountered. She does great in her crate, loves people, and is having fun figuring out the big city. Dina would do best in an active home that can give her plenty of attention before she curls up for the night rested in your lap like the good pup that she is."
Interested in adopting? Submit an application at socialteesnyc.org.
The whole Barstool gang and 20 rescue pups will see you at Pig Beach on June 26th from 6-9!
Until then, please CLICK HERE to place a Venmo donation to help Social Tees continue to rescue puppies just like Dina.
For more information on Blogs For Dogs, including out upcoming Online Auction, please visit dogs.barstoolsports.com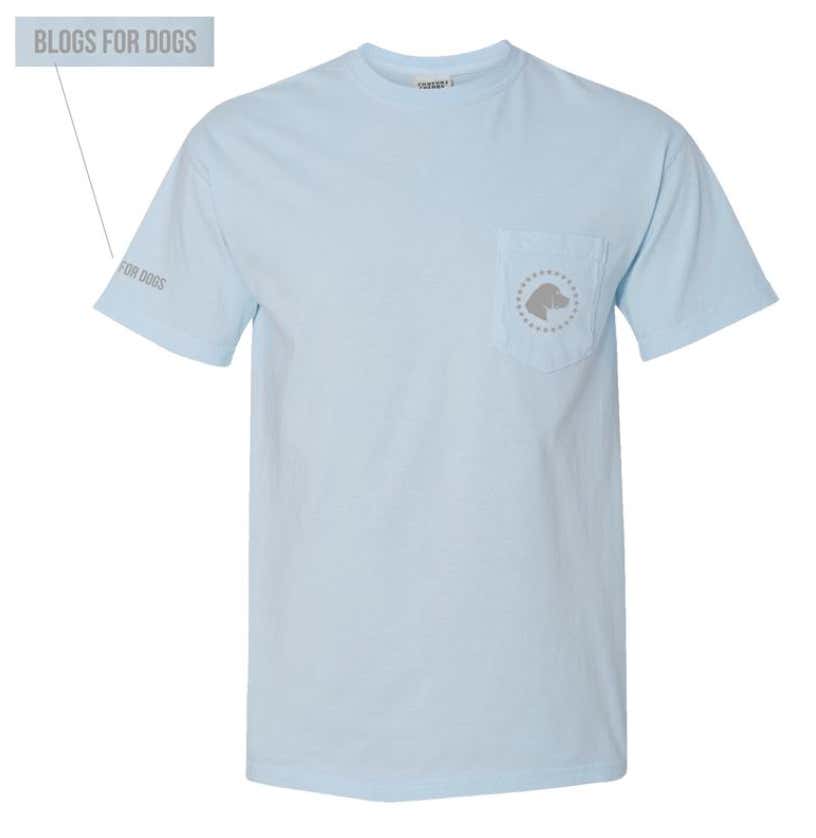 CLICK HERE TO BUY A BLOGS FOR DOGS T-SHIRT!
CLICK HERE TO BUY A BLOGS FOR DOGS T-SHIRT!
CLICK HERE TO BUY A BLOGS FOR DOGS T-SHIRT!
100% of the proceeds will go straight to Social Tees!