The Cubs Got Absolutely Fucking Smoked Tonight By The Colorado Rockies
I'm not waxing poetic this late after that ass kicking. Just assume I've got some deeply profound shit in the bag that should make you okay with this drubbing. Something like It's A Long Season and The Rockies Are Nails At Home.
There. Feel better? Because I sure as hell don't and now I'm getting upset so let's stop. pivot. and get right to the Cubs highlights:
The Rockies jumped out early with a Daniel Murphy first inning double. It was then later brought to my attention he's 22 for his last 39 against the Cubs which for the sake of my health better fucking include the 2015 NLCS.
After that, Q settled in keeping it 2-1 into the top of the 5th when the Cubs lightly threatened when KB got drilled. Hate when that happens to him in Colorado btw. Let's just maybe put him in bubble wrap out there?
Because honest to God he's cursed in Colorado. Maybe cuz he's an honest, sober, moral man and not a complete and total bum like the rest of Denver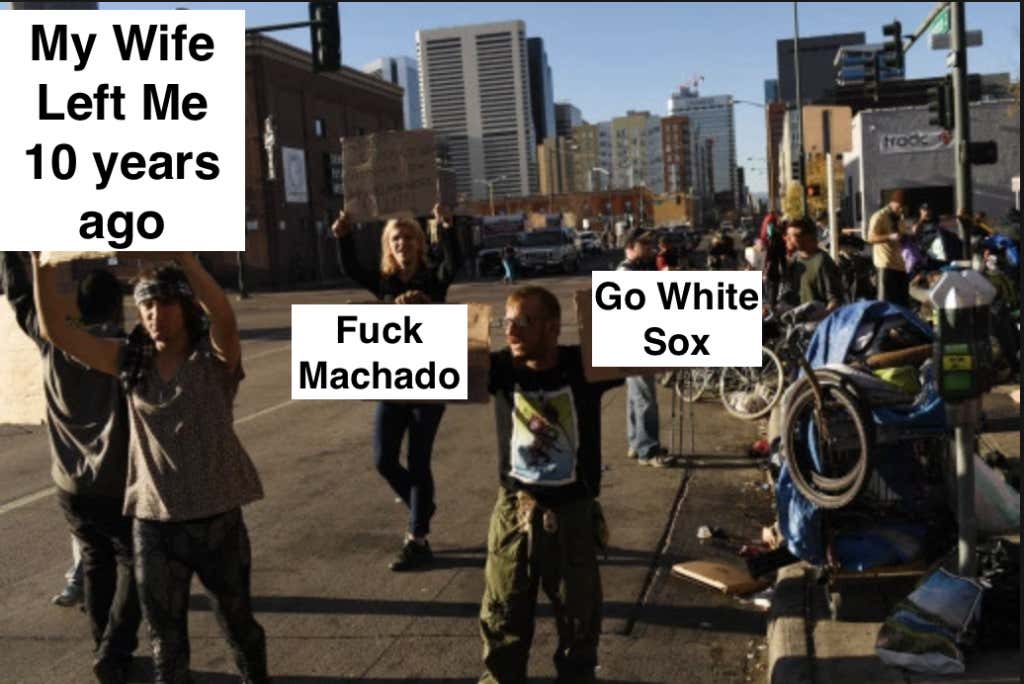 Idk why there are so many White Sox fans in Denver. Don't ask. I'm having a tough night.
Speaking of which …
The Rockies have won 11 in a row at home. They're designed to fuck you up there. So take these games with a grain of salt. Nolan Arenado is a walking First Ballot First Ballot Hall Of Famer while the rest of the 1-6 is so perfect for Coors Field: it's balanced, fly ball based and can drill balls the other way. So it's definitely not easy but that doesn't excuse the bullpen for being complete dog shit.
Quick twitter search for Brad Brach… 
In other news, Brad Brach scattered 4 runs on 5 hits in 2/3 of an inning tonight because he currently sucks. Idk what else to tell you. Brad Brach sucks. Take comfort knowing the experiment will soon be over and more importantly, we got a game tomorrow.
That's the nice thing about this game. You can go out and get completely fucking embarrassed and clean the slate in less than 24 hours.
So no, I won't lay down in the fetal position and start crying because the lineup laid another egg against Roger Clemens Peter Lambert.
But while I'm here, look at this fucking virgin.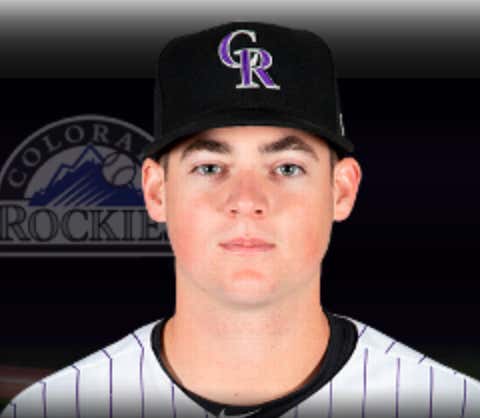 Sometimes you just gotta laugh and move on. Otherwise you'll go crazy.
Trust me.