ESPN Out Here Saying The Blackhawks Should Go After Phil Kessel, Let's Break That Down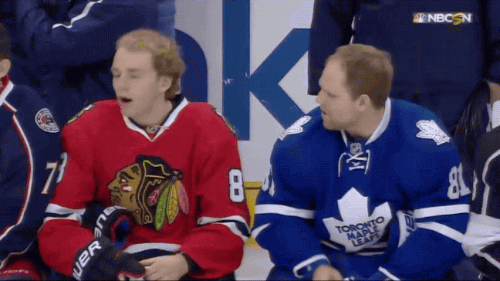 (ESPN)–In case you can't see it….. The case for adding Kessel: While Chicago hockey fans are probably thrilled to be picking third in the upcoming draft, the Blackhawks are not in a position to wait around for the next wave of prospects to reach their peaks. Patrick Kane and Jonathan Toews are still in superstar mode, combining for 191 points this season, and Alex DeBrincat has quickly become one of the league's most exciting young players after scoring 41 goals this season. With Dylan Strome showing signs of life after he came over in trade, the Blackhawks shouldn't feel very far away from the top of the Central. But they need another piece.

Chicago finished eighth in total goals in 2019-20 and second worst in goals allowed, which might naturally point you toward it needing defensive improvements. But Cam Ward managed just an .897 save percentage, and he won't be in net next season. Plus the Hawks are in so deep with Duncan Keith's and Brent Seabrook's contracts that acquiring another scorer is likely a better solution than putting a bandage on the blue line.

What a deal could look like: Brandon Saad's past two seasons (35 and 47 points) have been disappointing. He has continued to have a positive impact on Chicago's shot differential (52.7 Corsi for percentage), but he doesn't strike fear into opponents offensively. His two-way skills would be attractive to the Penguins. The Blackhawks also could toss in a younger forward such as Dominik Kahun or David Kampf.
Well we are officially in the "let's throw some shit at the wall and see what sticks" portion of the year. Kessel to the Blackhawks is DEFINITELY in that category. And look it, I don't know this guy and I have argued for this same line of thinking when it comes to the Blackhawks adding forwards even though offense isn't the "real" problem with this team. If you have the puck more because you have a ton of skill up front, then you'll therefore be defending less because you'll be in the offensive zone more. Seabrook looks less slow and Gustafsson looks smarter because he doesn't have to be making as many decisions while the other team has the puck.
The other piece of this equation is that there simply isn't much available, seemingly. at this point on the market for defensemen. You could throw 60 million bucks at Erik Karlsson and regret it after 18 months. An offer sheet for Trouba? A lower level guy like Lovejoy? None of those options are particularly attractive or slam dunks in my opinion. So your best bet is to double down on your strengths and wait for development from Jokiharju, Byram(hopefully), Boqvist(eye roll), and Mitchell.
I've made this argument when it comes to Panarin, I've made it when it comes to Kevin Hayes and Ryan Dzingel, but I'll be honest…Kessel never occured to me. When I first heard the idea my initial reaction was this face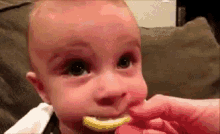 Then I started talking myself into it a bit
When the Blackhawks reacquired Saad the thinking was that it would get Toews going. Give him his LW back and have them go to work. It hasn't really worked that way. Saad was fine last year, but he's not exactly an explosive offensive player. Toews essentially got himself going last year. He played with a ton of different combinations of wingers and had a career year. Saad was relegated to the 3rd line a lot last year and while he's an effective winger, he certainly can't carry a line the way that Kessel can offensively. If you flip Saad for Kessel, you're definitely going to $800k more in production from Kessel. Kessel was a poing per game guy last year. Saad…was not, and likely never will be. Saad and a piece for Kessel feels like a net win.
Here is the thing though…you can't piece together a team like that in my opinion. The Blackhawks seem to have much of their top 6 puzzle already in place
LW-Toews-Kane
Debrincat-Strome-RW
Can Kessel fit somewhere on those lines…?
I don't think he fits with Toews and Kane, personally. Toews, in the offensive zone is similar, in a stylistic sense, to Crosby. They both want to grind down low. They work and work and work to create space, and chances. Obviously Crosby is the better offensive player, but how they attack in the zone is similar. The Penguins ran that experiment and it didn't really work. Kessel doesn't want to play that style. He kind of wants to have the puck and freelance in the zone. He's great at that. One of the best ever. That just doesn't jive with Toews, in my opinion. Kane, well he plays at his best with the puck or with guys who are somewhat predictable(predictable in a sense that Kane can read him and put himself in scoring position re: Panarin). That's not really Phil either. Kane wants the puck on his stick and so does Phil. That's often why Kessel didn't work well with Malkin. Malkin likes to have it on his stick as well and he and Kessel struggled to get on the same page. So cross out the top line LW spot for Phil.
The you've got the Strome-Debrincat line. I think it's plausible that it could work. Strome is at his best when he is the primary distributor and Debrincat is great at finding space and getting on the other end to bang home goals. I think that could possibly work with Kessel. The problem I see is two fold. 1) Phil isn't going to be a guy to retrieve pucks on the forecheck. If the puck finds him, that's great. He's not gonna go get it though. Forechecking with this line would be a problem. As would defense. I love Strome, but he needs work on his defensive game. So then what…you've got two guys who are defensive liabilities out there with Strome and Kessel? What if Gustafsson is out there too? I have a hard time envisioning that line coming out in the red even though they'd be fun to watch and would score a ton.
So, I don't think Phil really fits here. I certainly don't want to pay someone $6.8M to free wheel on the 3rd line. If you're going to have a $6M LW, well  then maybe it'd be better to have Saad in that role and surround him with other guys who can make a tough checking line and hope to keep the other team at bay.
I would be willing to trade Saad and then spend this extra cap space on forwards, I just don't think Phil is the answer. He seems like a guy who you'd love to root for on other teams because he's funny looking and so gifted, but he might make you want to rip your hair out while you're trying to fit his flabby 31 year old body that looks like mine somewhere into your lineup. Pass.