I'm Tearing Up At Zac Efron Rating Burgers On The Balls Scale With PMT
Is this the real life? Or is this just fantasy?
Sooo that was America's Sweetheart, Zac Efron, rating burgers using my critically-acclaimed Balls scale? Right? Right?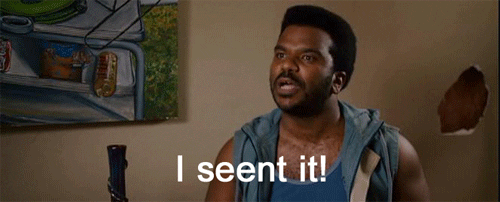 This put the biggest smile on my face since the first time I saw Jessica Simpson's These Boots Are Made For Walkin' music video which is HARD to top. I went so far as to have a Jessica Simpson birthday cake that year and the sad (or cool?) part is the fact that I was only turning 10.
I mean we're talking about a dude that's got a more impressive resume than 90% of Hollywood only 13 years into the game. Since 2006 he's been a Disney Channel trailblazer, made the executive decision to fire Adam Davies in favor of Ari Gold on Entourage, and has even starred in major motion pictures with the likes of Dwayne "The Rock" Johnson & Bobby D… Granted Dirty Grandpa & Baywatch may have a combined score of 11.5/20 on IMdB, but who's counting? It's still the Rock and Robert fuckin DeNiro. Even if they lost money at the box office it'd be 10000x cooler than anything me or you reading this blog have done in our lives.
And now the next stage of his career just so happens to be appearing on the best podcast this side of the Mississippi & rating burgers on the balls scale? Smart moves. Simply adding more accomplishments to his already massive list!
Finally I gotta thank Big Cat & PFT for not only introducing Zac Efron to the balls scale, but also giving no backstory or showing him a picture of me. Under no circumstance whatsoever should those dreamy Efron eyes be staring down at photo of me. Ever…Dodged a big ole bullet there.
Fingers crossed I never wake up from this burger-filled dream!