What if Our Bloggers Were Smokeshows?
As I am sure you have seen, Snapchat released a filter that shows what it would look like if you were the opposite sex. In the history of the reality bending filters snapchat has released, this one might be the most haunting. My social media feeds have been littered with guys turning themselves into full blown charlatans, and girls into construction workers. So when I got to the office it came as no surprise that many of our own guys had jumped in on the fun. Once I saw the photos I couldn't help but imagine what the female version of our bloggers would be like. Before I knew it I was writing full back stories about them and stepped into an alternate universe.
So without further adieu; The Smokeshow Bloggers of Barstool.
Daniella Katz: University of Wisconsin
Now this isn't the highest quality photo of the one they call Big Kitty, but it doesn't take an HD camera to appreciate looks this average. The 5'clock shadow isn't exactly an aphrodisiac, but look past that and you have an all American blue collar beauty on your hands. On Saturday's you can catch her at the Camp Randall, screaming like a banshee for her badgers, and stomping a crater sized hole in the stands with her size 14 foot. If you are looking to take her out, she is just as comfortable at the bowling alley, as she is the gun range, so remember to bring protection. They simply do not make them like this anymore.
Caylen Pressley: University of North Carolina
Caylen is the definition of southern belle with a mysterious side. While most of her sorority sisters are out being socialites, Caylen was cuddled in her room with a Led Zeppelin CD and a burning stick of incense. If you are looking for a girl with a 45 foot tapestry on her wall and can teach you about your celestial past, look no further than Caylen. Just be careful, I sense an emo phase lurking around the corner.
Joanna Feitelberg: Florida State
Yikes. Didn't know FSU had a female rugby team. Joanna will show up to your college party, crush a beer with her left tit, and put your chapter president in a suplex. But don't let her burly demeanor deter you from her great personality and can do attitude! Need help changing a light bulb? Joanna, is tall as a tree. Need someone to spot you on bench press? Joanna, is built like an ox. Need help putting together a barb wired fence? Joanna, has bear traps for hands. Truth is, not everyone can be the bell of the ball, and often times those girls are headaches. So maybe beauty isn't the answer. Get you a girl you can dead lift a Volkswagen.
Francine Ellis – Harvard
Francine, is an elegant, intelligent, and condescending Ivy League student. She comes from a prestigious line of monarchs, who came to this country hundreds of years ago, and definitely never owned any slaves. She has walked two half marathons, and loves talking about her trip to Africa, where she took photos with poor children, and called it charity. You better work on Wall Street if you want to date Francine, because poverty literally gives her a rash. Girls this elite don't grow on trees, they grow from in vitro fertilization, so don't miss out on this experiment. Careful though, if you break her heart she'll pay her butler to burn your house down.
Krystal Clancy –  Fordham University
Krystal, is back at Fordham University for the first time since May, 2006 when she dropped out to become a hair dresser. Unfortunately, her cosmetics career went belly up, so she is back to finish her degree in male anatomy. She may not be as young as some of the other co-eds, but what the old stag lacks in youth she makes up for in her veteran presence on campus. She is sure to be your favorite RA, as she loves to abuse authority. Don't be scared to leave your door unlocked when Krystal patrols the halls, her nightly room raids will be the best part of freshman year.
Martha Mush – Mount Saint Mary College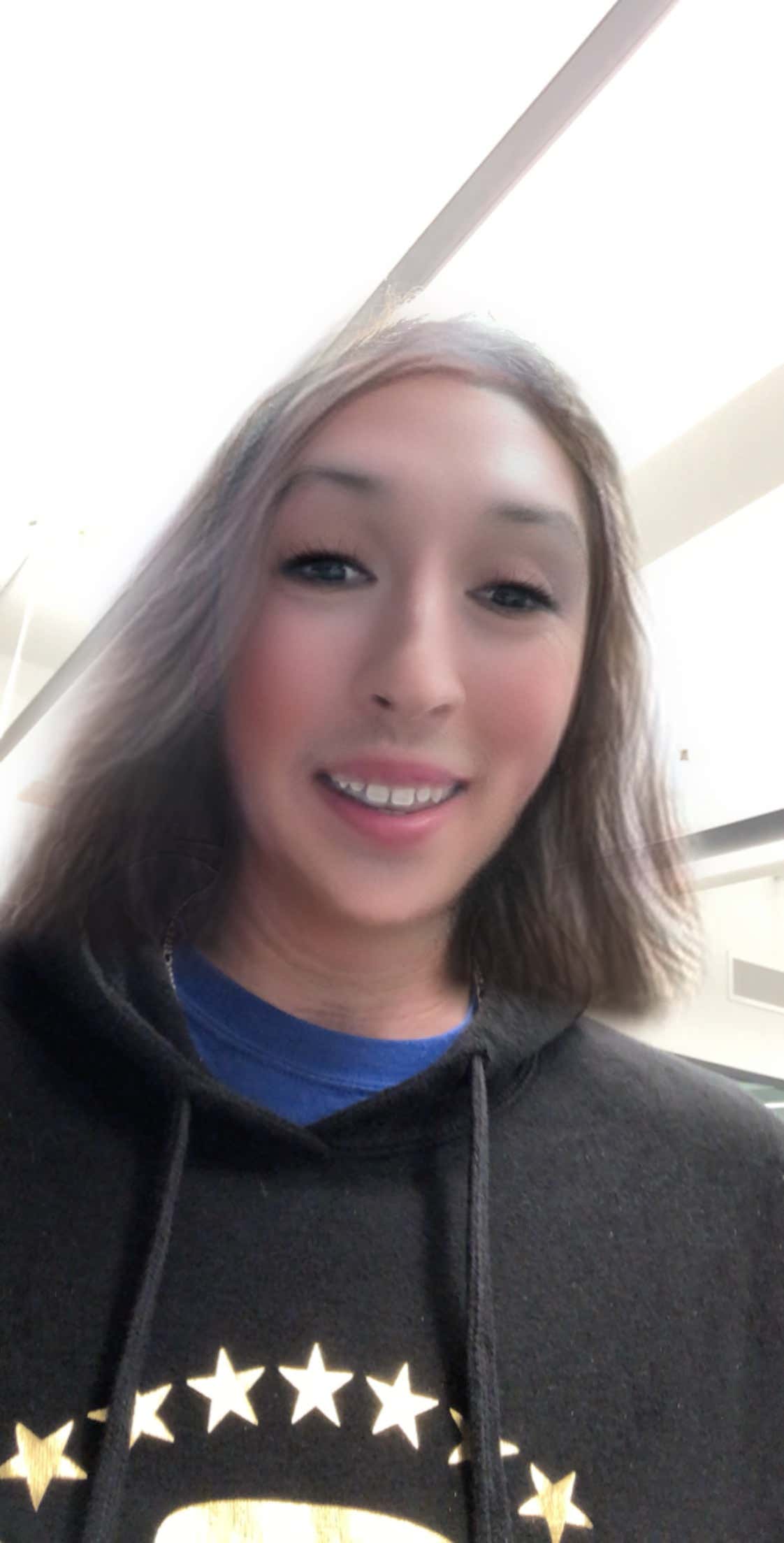 You know that girl we all knew growing up with was shy, sweet and innocent, but was too embarrassed to admit she had a crush on you? That's what the female Marty Mush looks like.
Amanda Ferrone the 1st – Penn State Class of 1945
Amanda Ferrone was truly a regal woman. She was a one in a generation student athlete for the Nittany Lions, as she set school records for Track & Field as well as Baseball. Beyond athletics, she excelled as a doctor, and later donated a research laboratory to her alma mater. She always managed to mix brains and beauty, making her the original smokeshow.
Amanda Ferrone II – Penn State
The granddaughter of Amanda Ferrone, Amanda Ferrone II also chose to attend Penn State. But rather than excelling in academia or athletics, Amanda II excels a freebasing MDMA, and painting coolers for frat formals. The only thing scarier than her mental state is her metabolism, which allows her to consume enough drugs to flatline a mule. If you can keep pace with the Lindsey Vonn of binge drinking, it will be the most fun you have ever had. Be warned though, showing any real feelings will get you killed around Amanda. Just shut the fuck up, bury your feelings under the mountain of cocaine in her apartment, and make sure you get a Z-pack from the school nurse every two weeks. Go Lions.
Erica Nathan – University of Maryland
Did somebody order a punk rock chick? If you are into 90's music and dating someone who defines gender fluidity, then consider Erica the Marilyn Manson of, Maryland. The combination of smelling like a hookah bar and looking like a blockbuster employee is sure to take you back to simpler times. So throw on some Pearl Jam, kick back, and snap out of it because this is a mistake, don't do it.
Well there it is folks, I don't know if this was a good idea, but it was certainly something. Who would you pick? If it were me, I would sign Amanda Ferrone the 1st up for a NBA half time relay race, so I could see how fast she really is, before proposing to her on the jumbotron.