This Tiny Good Boy Winning The Raptors Halftime Dog Race Was One Of The Most Impressive Athletic Feats
What a race! What an upset!
I mean this is what we need in halftime shows. Give me the three dog relay race over Red Panda or anything else right now. Think about it. You can bet with your friends on what team wins. You have the drama. You have the craziness.
Look at how even it is after the second leg:
The bigger good boy has a couple step lead. Now as someone who owns both a very large dog and a tiny dog, this is a massive lead when trying to make up some ground. The tiny dog had to stay low and determined. And then boom. He hits the nos.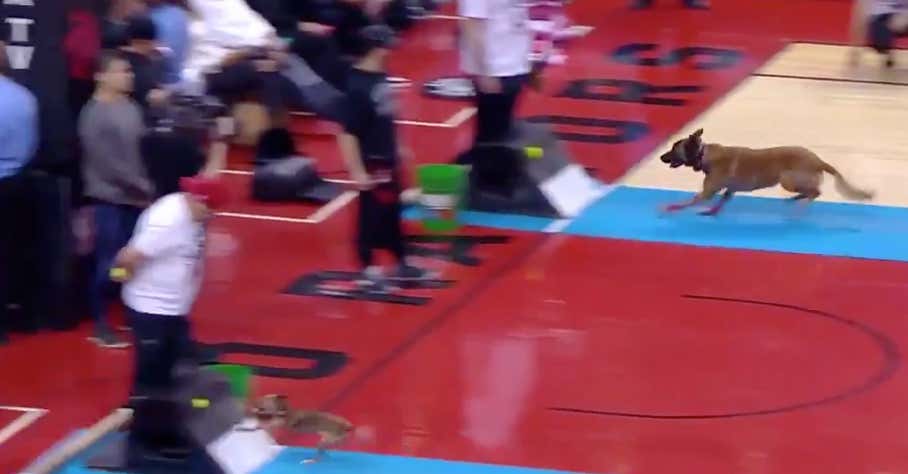 And then just closes down the stretch like he's Dame Lillard. This is up there with UMBC over Virginia. This is Nuggets over Sonics. This might give the Miracle on Ice a run for its money.
Need this at every halftime race now. Let's set up classes like the small guys, medium ones and then mixed like this. Give me the Kentucky Derby of halftime dog racing.