Where Do The Winnipeg Jets Go From Here?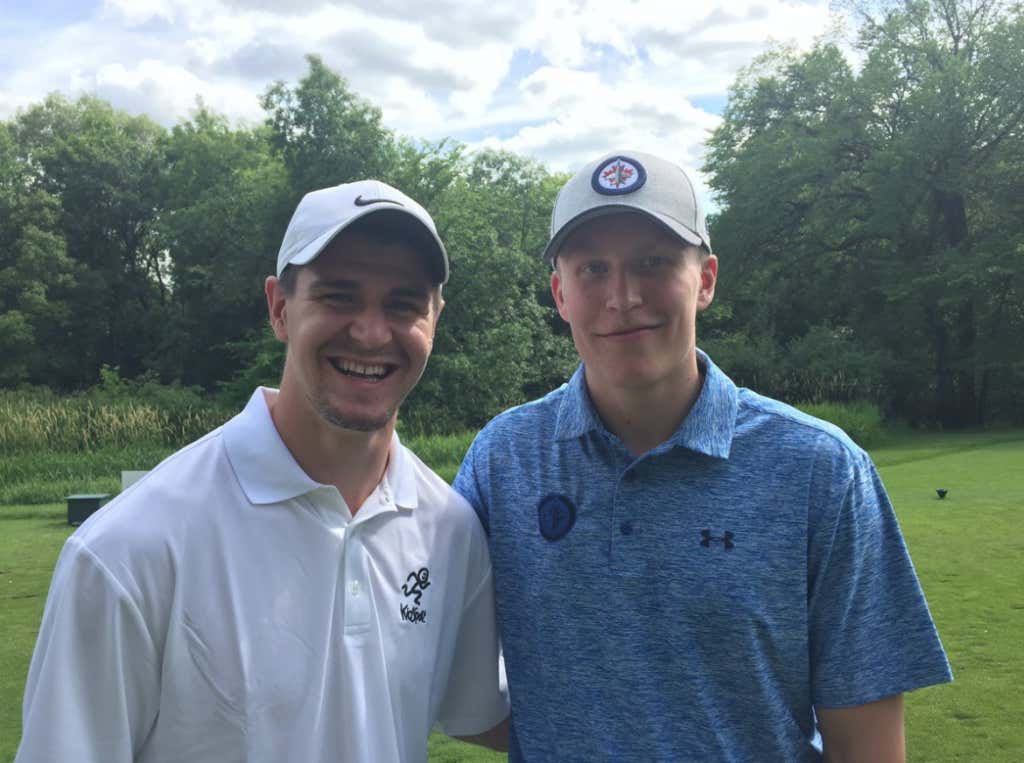 I've seen a few articles and NHL Network segments this weekend begging the question. "Where do the Winnipeg Jets go from here?". A talented young team bounced so early into the playoffs, it is definitely a fair question. When you're a professional sports player with a long summer ahead of you, there are SO many options. But how do you choose?
A ton of NHL players spend the offseason golfing, and when you make millions of dollars like Dustin Byfuglien, the choice has gotta be hard.
Will they go with a beautiful oceanside course like Pebble Beach?

Or possibly a more wooded course like Pinehurst…

After a season in the cold north of Manitoba, it might be best to get some sun and hit the beach

Nothin better than a nice hot tub dip right?

My money is on a fishing trip. In fact, I'd love to go with them, just not during one of the Blues second round games.

All jokes aside, well not really jokes because the Blues definitely sent the Jets to the golf course, but when you face a team for 6 games and scrutinize every shift, you get to know them pretty well. After talking shit for the past 2 weeks, I thought I would give my honest thoughts on this talented Jets team now that the Blues don't have to worry about them again this year.
The Jets defense, consisting almost solely of Wildling giants, seems like the perfect blueprint of an NHL D-corps. Byfuglien-Myers-Trouba down the right side is nuts.


Obviously they were outplayed by the Blues more mobile defense, but the margin was not huge. They are big, physical and still skilled. I think Jets GM Kevin Cheveldayoff has built this team the right way, and if they can keep this group the same, they have a bright future.
Forwards wise, the Connor-Scheifele-Wheeler line was great for Winnipeg this series and their size and speed are up there with any line in the West. I guess they could have come up bigger in Game 6, but other than that I think they are probably pretty OK with how they played this series.
Kevin Hayes is a giant mobile Center and I think he's going to get paid a shitload of money this summer. It hurts his case that the Jets didn't go deep as he would have been on display in a much more national microcsope, but if you watched this series, you know that he made it tough on the Blues defense when he was out there.
As much of a complete WEIRDO as Laine is, he was pretty dangerous against the Blues this season (And this whole year). Every single time he had the puck in the offensive zone, I tensed up as his release is dangerous from anywhere. It came out today that he was dealing with back issues this season and you'd hope he can get everything on the right track before next year, as the league is better when all of its stars are at full capacity. Maybe work on some of the chirps though, as it seemed like the Big Rig dominated him in that sense.
Their 4th line of Copp-Lowry-Tanev was very impressive and effective in their role. The Jets could count on rolling them out and their high energy and forechecking had to be much appreciated for the rest of their lineup. They had a back breaking goal in Game 4 and opened Game 5 with a huge goal 13 seconds in. Can't fault them very much for this series loss.
Matthieu Perrault left a lot to be desired in my eyes if you're a Jets fan. He seemed to always be taking an untimely penalty or complaining about something. I know he's skilled but he didn't seem like he was apart of the solution for them. The same can be said for Roslovic and Ehlers who were largely quiet during the course of the 6 games as the compiled 0 points between the two of them. If Winnipeg is going to move on in future years, they are going to have to be more of a factor.
Connor Hellebuyck was just OK in my eyes. He played great at points, but also had lapses that caused the Jets to lose. The O'Reilly goal in Game 2 was the perfect example. He played awesome other than that, but screened or not, THIS is a tough goal to allow if you're going to go deep into the NHL Playoffs.
In summary, the Jets are an enormous, fast team that can play with anybody. I truly think they were one of the very best teams in the Western Conference and if they had gotten past the Blues could have made a real run at the Cup. The good news is… we'll never know! LETS GO BLUES!