Who Are The Blackhawks Most Likely To Be Traded This Summer?
It goes without saying but this is a HUGE summer for Stan Bowman and the Blackhawks. The high draft pick, the cap space in a year with big time free agents, prospects coming, and back to back last place finishes despite having generational stars playing at their peak. Stan has managed to survive, but if this summer looks like last summer then you'd have to assume that his seat is getting hot. Or maybe not. Never can tell with Little Finger McDonough running the show. One thing is for sure, Stan won't stand idly by this year.
The name everyone keeps saying is….
I think Seabrook's name keeps coming up because well…he probably provides the least bang for the buck on the team
If the Hawks know that then so does every else. I have a hard time envisioning someone stepping up to absord that deal. Even the Panthers who seem like the best fit in theory are making noise about how they're going to spend to the cap this summer. Taking on Seabs when you already have some cap issues with Luongo and Reimer doesn't seem to make a lot of sense.
If not Seabrook then…
The Blackhawks have two issues.
1) As always…the cap
Right now the Blackhawks have a lot of cap space. Next summer when they need to pay Debrincat and Strome, they won't. Murphy's contract isn't bad at just $3.85M, but perhaps that's a luxury deal they won't be able to afford.
2) Log jam on the right side
Seabrook likely isn't going anywhere. Then Jokiharju, Boqvist, and hopefully Mitchell will be coming into the fold while Murphy is still under contract. Murphy has shown that he can play the left-side effectively at times, but there needs to be ice time for the prospects who are coming to revamp the defense.
Murphy quietly had a decent year for the Blackhawks, but after 128 games I feel like we still don't know what Murphy is or what he could be. Is he a good 3rd pair guy? Is he capable of being a top 4 guy on an elite team? We still don't know. Murphy does a lot of things the right way. Great guy. Good in the locker room. He loves hockey. He cares about the game and playing it the right way. Carries himself like a leader. From a character perspective you absolutely want him in your organization. On the ice…he still doesn't have good puck skills and turnovers make defending harder and more frequent, obviously, and… he gives up a ton of high quality chances. Could that be because of his usage? Perhaps. He started the VAST majority of his shifts in the Dzone and played heavy minutes against other teams' best players. Could it be because of his teammates? Maybe…Dahlstrom isn't exactly Chris Pronger out there.
I don't think we've seen the best of Murphy yet. New system in both years, bad team both years, and he had surgery last year which cost him the first couple months of the season. A full off-seaon and a familiar system…I want to give Murphy another year. And I want to give him a better D-partner. If the Blackhawks start next season with
Keith-Jokiharju
(Someone)-Murphy
Gustafsson-Seabrook/Boqvist/Dahlstrom
I don't think that's the worst thing in the world. As long as that "someone" is a bonafide top 4 defender.
Which brings us to…
To me this is the move. Saad was rumored to be moved last summer and now his trade value has recovered after a pretty good year to the point that makes it worth exploring. Saad is a good player. A very solid player with winning habits. However…if the Blackhawks role out a similar top 6 to last year
Caggiula-Toews-Kane
Debrincat-Strome-(RW TBD)
Then do you really want to have a $6M LW on your 3rd line? Not necessarily the best allocation of funds for a team who will likely be up against the Salary Cap again and has holes elsewhere AND will need money to give to Strome and Debrincat soon.
Exact same logic can be applied to
Anisimov was the epitomy of "ehhhhhh" this year. He wasn't bad. His stock also rebounded this year. He's just not what the Blackhawks acquired him to be which is a 2nd line center. Arty's contract isn't horrible. $4.55M for two more years. Someone will bite on that and he can be an effective player…Strome just makes his obsolete in Chicago
And if you trade Saad and Anisimov your cap situation suddenly looks very much like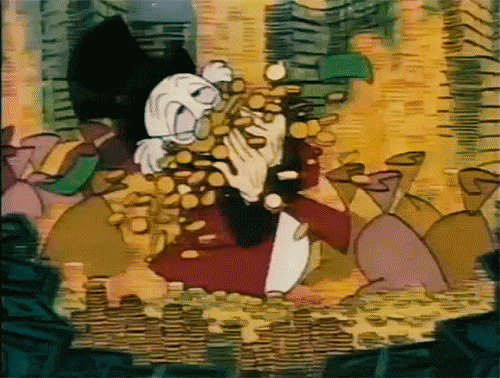 Maybe Kevin Hayes, maybe Dzingel, maybe get in the mix for a big time RFA. The Blackhawks will have some fire power this summer and they'll be using it. Buckle up and get ready for rumor szn.