Monday Morning NFL Rewind Brought To You By Directv - NFC
Directv is giving out an Exclusive student discount for Stoolies looking to watch all the games- Prices now starting at $49.99. Stream 2014 NFL SUNDAY TICKET live online. No satellite required. eligible school links at the end of the blog.
The Games….
Browns 26, Falcons 24
Mount Up
Did the Browns win or did the Falcons lose? That is the question coming out of this game. Thought Experiment time.
44 seconds left in the game, you're down 1 point on your opponents 35 yard line. 3rd and 2. Do you? Call a pass play and risk an incompletion that would stop the clock OR do you run the ball, forcing your opponent to use a precious timeout and then kick the Field Goal. Hmmm, well if you're Mike Smith you obviously do the former, letting the Browns march down the field and kick a game winning field goal.
It's cool though, his job will probably be safe.
Can't think of a worse feeling in the world than showing up to a press conference and having your boss sitting front row staring you in the face.
Because the Browns almost squandered this game a million different ways and don't deserve credit for Mike Smith's dumb brain, here are two quintessential Brown highlights.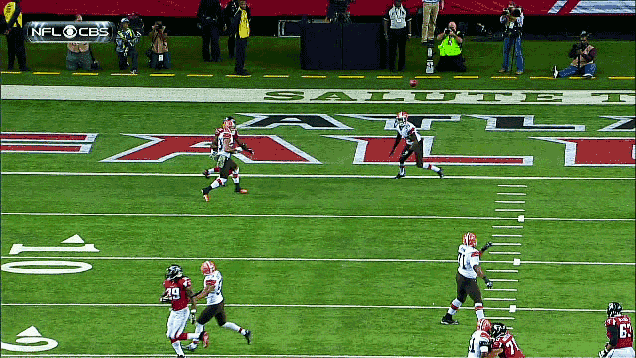 Titans 24, Eagles 43
Annnnnd that's it for the Titans.
…
Wait let's double check that.
Yup, that's it for the Titans
Packers 24, Vikings 21
Shhhhhh the Vikings are your live dog of the week
Wait, nope, because Teddy Bridgewater might have the worst accuracy of any quarterback in the league. I was at the bar yesterday and every time I looked up to see this game Teddy Bridgewater was missing a wide receiver by at least 5 feet. Never seen anything like it.
Our national nightmare is spreading.
"Oh my god, Aaron Rodgers drank Purple Crush after CRUSHING the PURPLE Vikings. He's so funny, show me another one of those photobombs that he does" -Every Packer Fan in America
Bears 21, Buccaneers 10
The Game as told by Fans in the crowd
This team is going to kill us all.
Cardinals 3, Seahawks 19
Gather round everyone, we have a good old fashioned Field Goal contest! FUNNNNNN
Whoaaaaa
Ooooooohh
Someday when I grow up I want to be a kicker!
Marshawn Lynch is the best
..
Redskins 13, 49ers 17
Poor RGIII, the Redskins are now game planning to basically keep him from fucking up.
And he still is getting murdered
And the entire world hates him. If only he wasn't such a goofball dweeb I would maybe actually feel bad for him for a second.
Oh and Anquan Boldin is not human
Cowboys 31, Giants 28
Wish this game had a memorable play or something, so boring, nothing of note. Just Steve Tisch showing of us his 20 year old girlfriend.
True Love
..
And Jerry Jones looking like he needed to fart for 4 hours.
And that was about it. Hopefully next week the Giants will do something of note.
Harvard              Florida               Alabama            Michigan           Washington