According To This Map No One Cares About Mike Trout And That Really Bothers Me
Our very good friends at Seat Geek recently did a study on where MLB fans live. It's good:
By analyzing the behavior of MLB shoppers on SeatGeek, we were able to map "MLB Fandom" across the country. See below for an interactive map of the most popular team in every U.S. county, and a breakdown of the most interesting stories that it surfaces.
Naturally my first instinct was to zoom in on the Chicagoland area just to reaffirm the Cubs' dominant market share.
attaboy
Next order of business though was looking for the Mike Trout impact. Specifically, I was overly excited to measure just how much he's expanded the Angels brand on the West Coast:
The results were *shocking*
Anaheim's not even on the map. Mike Trout doesn't even exist. If you zoom in on Chicago you get Des Plaines, Tinley Park, Oak Lawn etc. Imagine having the best player in baseball history in your backyard and not even registering on the report. Idk if that's on Mike Trout, MLB or the Los Angeles Angels but someone needs to be held responsible for his irrelevance. And while everyone is figuring that out I have an important announcement to make:
I am now covering Mike Trout on Barstool Sports. The Angels you can take or leave but over my dead fucking body will Seat Geek release this report in 2020 without national progress. Mike Trout deserves to be loved and adored at a nearly unprecedented rate. If no one else will do it then it's my cross the bear.
Idk if I'm up for the task (I am) but I will give it my best. It's time people get to know the guy.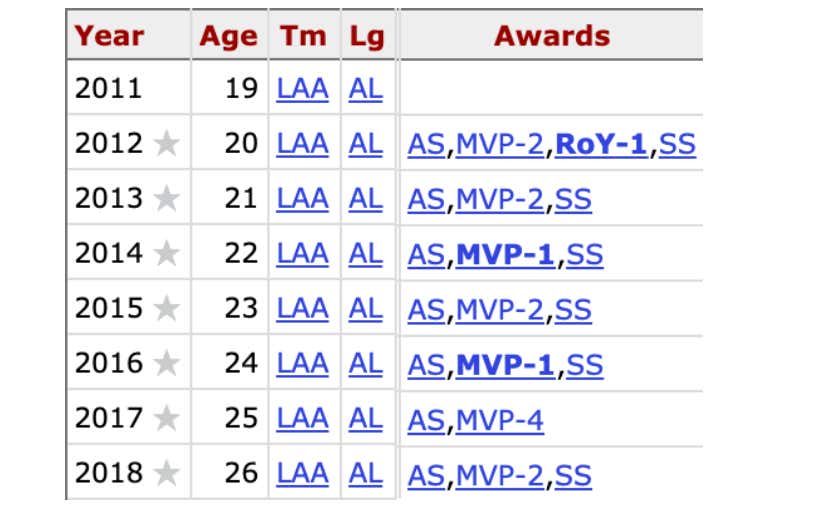 PS – Use the promo code REDLINE to get $10 off your first SeatGeek purchase.