The Celtics Will Not Stop Embarrassing Themselves And Anyone Who Roots For Them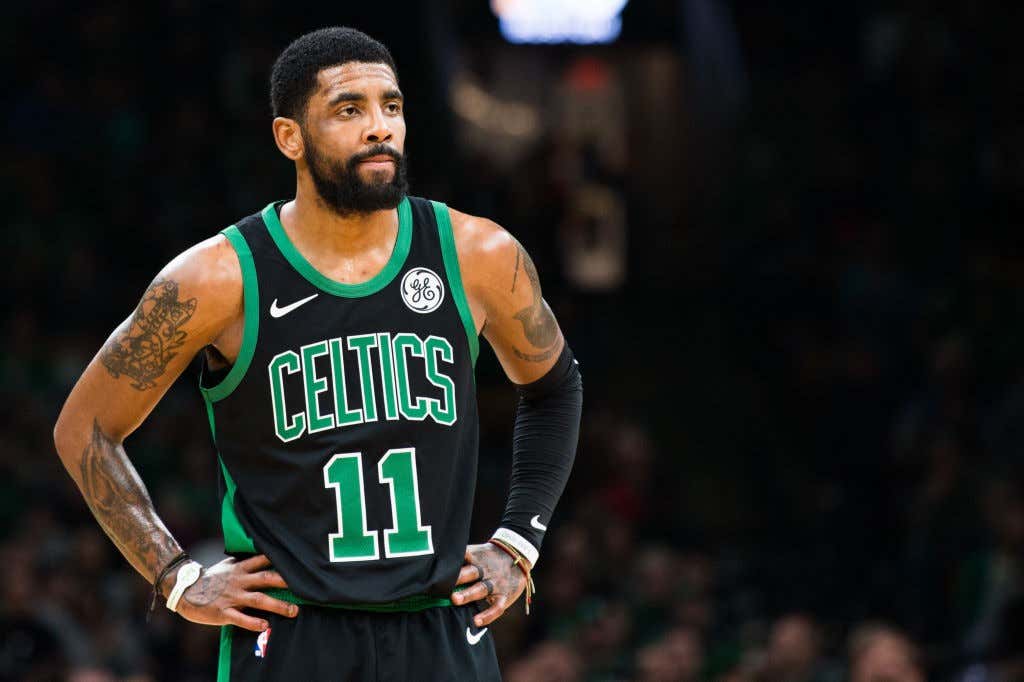 One side of my brain says ya know, the Celtics were short handed, playing a pretty damn good Spurs team on the second night of a B2B. Not a terrible loss. The other, more practical side of my brain says I don't really give a shit the Celtics should be completely and utterly embarrassed with what we had to sit through and watch yesterday. I'm not sure what was worse this weekend, blowing an 18 point lead and having Kemba shove his clutch dick down their throat, or the very next night see a 10 game under .500 on the road Spurs team come into their building and completely dominate them from the opening tip. Neither are ideal, and we're at the point where I don't really care who is in the lineup or not. The talent the Celtics put on the floor was enough for them to win this game. Last time I checked Kyrie, Hayward, Mook, Jaylen, Baynes, Theis, etc were all main rotation players. And again, the Spurs literally cannot beat anyone the second they step away from their home arena, yet they come to the Garden and the Celts have them looking like world beaters.
To make matters worse IND also won which means the Celts are now 2 games back from having homecourt in the first round. Yes, they play IND 2 more times before the season ends, but now having lost 4 in a row, 5 of 7 and a 6-10 record since the All Star break, on what planet should anyone feel confident about their chances in that matchup? This team can't get out of their own way, they can't defend to save their lives and it's all happening at a time when they were ideally supposed to be playing their best basketball of the season and ya know, actually figuring things out.
In reality, the only thing they've figured out is additional ways to kick me square in the dick. It's like they know that my faith in them will never waiver because I'm sick in the head and instead of valuing that loyalty they instead decided to drop their pants and take a bit fat shit on my hopes and dreams. Rather rude if you ask me.
With that said, you know by now we don't run from the blog every time this team looks like shit. We take it on the chin, talk our way through it and turn the page. So let's do just that.
The Good
– If you've been reading the blog all these years you know I have one rule when it comes to Celtics futility. Once they lose 5 games in a row I skip this section all together as punishment. Historically it's the thing that finally gets them back on track, don't ask me to explain the science behind it, I just know it works. Well today, since it's my birthday I am making an exception to that rule and skipping this entire section today despite the fact they've only lost 4 in a row.
Over my dead body am I going to spend time lying to you about anything good that we saw last night because I don't want that bad karma on my shoulders today. There was no positive takeaway from that disaster of a performance, no positive spin, no weird advanced metric I could show you that would help my narrative that things aren't a dumpster fire, nothing. Even if there were I'm not sure this team deserves that treatment because they refuse to play with an ounce of balls and someone has to take a stand.
We know Brad won't that coward. So I will. Next.
The Bad
– Let's begin with the offense shall we? Pretty awesome showing by this group to throw up 40/20% splits and despite being shorthanded and not being able to throw a pea in the ocean there was no offensive adjustment. Why try and make things easier on themselves when they can just do nothing but jack threes that won't even be close instead of running an actual offense. The damage was a beautiful 7-35 performance from three, no Celtic made more than one, and it was one of those weird nights where they barely had more FGM (38) than 3PA (35). I'm not crazy, but I feel like that's not how you want to play offensively. Could be, but I highly doubt it.
Much like every time we see the Celts offense stall like this, it's because they refuse to move the ball. Sure Kyrie had 12 assists, which was nice for him, but find me another Celtic who had more than 3. You can't. Of the main second unit players (Terry/Theis/Jaylen) they had a total of 2. Lots of standing around, lots of settling for threes instead of attacking the basket, pretty much the exact opposite of how this team plays when they prove to be successful. That's the most frustrating part, why can't anyone recognize that shit isn't working and try something else? Are the players that fucking stubborn? Is Brad even awake? Ending the night with 23 assists it's no surprise this team got blown the hell out. When you aren't defending on one end and then are completely inept on the offensive end, what do you expect to happen.
– The guard play of this teem, woof. Again you have two guys out in Horford/Tatum so it's pretty clear everyone is going to have to step up offensively. Given who was playing last night, for me that falls on their guards, both starters and second unit players. Well, the group of Kyrie/Smart/Jaylen/Terry combined to go 14-47 (2-18 from deep). I'm sorry are the Spurs loaded with All Defensive Guards or something? I didn't think so.
What's the excuse for Kyrie's 5-17 or Jaylen's 1-8? Another one of those frustrating efforts where 5 of his 8 FGA came from three. Maybe I dunno, DRIVE THE BASKETBALL.
– If this doesn't sum up the 2018-19 Boston Celtics I'm not sure what does
We already know Terry run fast breaks are an adventure, but I feel like the expectation of not dribbling into your own man on the break should be a given.
– I would like to ask everyone on this team if they've ever seen LaMarcus Aldridge play basketball. Legit question, because given how they defended him I'm not so sure anybody even read the scouting report. Everyone with a brain knows where LMA does his work from. Everyone knows he's automatic from the midrange, so maybe and I'm just throwing this out there, figure out a scheme that actually puts a body on him in those situations? We all want to talk about how much of a defensive presence Aron Baynes is, but the facts are he got dominated by Embiid before getting hurt, and then last night on 38 possessions LMA put up 23 points on 10-19 shooting. If this game doesn't show just how important Horford is on that end, I don't know what will.
– Not that it mattered because they were already down 12, but how do we think the fourth quarter defense looked last night. As we know this has been the major reason this team has lost its previous 3 games, and one quick look will tell you SA finished the quarter with 50/57% splits 4 3PM and 31 points. Another lost fourth quarter where the Celts played their worst defense of any frame. I'm shocked things escalated for them to the point where they were an embarrassment to anyone who has ever worn this jersey or rooted for this team.
– I have had about enough of Brad talking about how he thinks about changing the starting lineup every day and then continues to do nothing. It doesn't have to be Jaylen, put in Hayward for all I care. But take Mook out and actually show this group that their play is unacceptable. You wanted to take these last 10 games and figure out playoff rotations, well we've seen enough to know what works and what doesn't. Show a pulse for me one time Brad.
The Ugly
– Cool cool
– OK, it's time to talk about the real issue with this team and that's their defense. If you want one legit thing to be concerned about has we head into the postseason, it's the fact that this team cannot stop a nosebleed. It doesn't matter who is in or who is out, the results are the same. Another 110+ points allowed at home, another team shooting 50% against them, multiple 30 points quarters (3), and the worst defense in the league over the last few weeks. You want to know why this team looks like ass, it's because they are defending at a piss poor level.
As we know, defense is mostly effort which is why this is frustrating. I don't know how many more wakeup calls this teams needs to have before they actually get back to defending at a semi respectable level. Their best defenders minus Horford played last night, but you'd never know it and that's a big time problem.
– Celts tied it with 3:39 left in the first quarter and then never tied it again. That seems bad.
– Another example of an opposing team going on a huge run and Brad sitting there with his thumb up his butt. The Celts actually had this down to 64-60, only to then see the Spurs respond with a 13-2 run. Where was the timeout? Ha you think Brad knows when to call those? Grow up. How about after Forbes hit his three to go up 8 just 30 seconds after it was a 4 point game? Momentum seemed to be shifting there. Instead the Celts didn't came out and took bad threes only for the Spurs to come right back down with a LMA And1 to make it a 13 point game. Maybe try one there. Nope. Instead Mook traveled, DeRozan made it 15 and Brad finally called his timeout. It took a total of 3 minutes for a two possession game to become a blowout and they just sat there and let it happen.
– Someone tell this team that trading bad, contested threes for easy layups is in fact not a recipe for success. They seem to think it is and I'm worried they simply just don't know that a strategy like that is the opposite of good.
This team told us they didn't care about the end of the regular season, and their play certainly confirms that. It's hard to find more ways to be angry with this team, but just you watch with what comes next against CLE. Kyrie will sit, and they may take this ineptitude to a whole new level. I'd say I'd be shocked if they lost that game, but nothing this team can do really shocks me anymore. They've hurt me too many times to expect anything different.