Empire Actor Jussie Smollett Arrested, Charged With A Felony
Sounds like he's in some trouble.
But you know who is in some real, actual trouble?  The Chicago fucking White Sox, that's who.  I've had about 4-5 people reach out to me and say the White Sox won't grant refunds on my season tickets.  I know 4-5 people doesn't sound like much, but it's probably around 10% of the amount of season ticket holders that are left.  Sizable proportion
You think this picture is bad?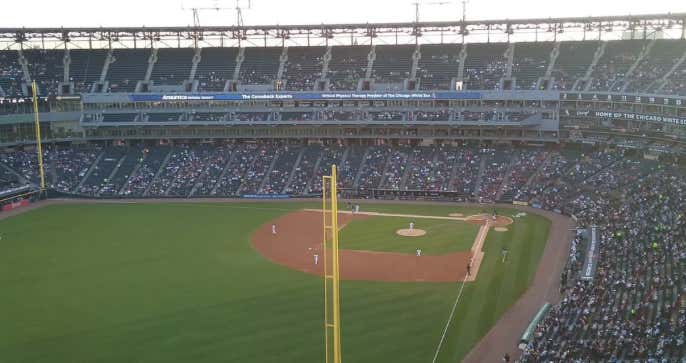 Just wait until they break their own record of having ZERO people in attendance at a MLB game.  But this time it won't be because of riots like in Baltimore a few years back:
It'll because the fanbase lost every ounce of trust with them.  NOBODY trusts them anymore.  Not me, not anyone.
Unless they turn around and sign Bryce Harper.  That's the only way to right this ship.
Do it Jerry!!!