NFL MVP Patrick Mahomes Is Better At Basketball Than Football
Kind of unfair to be the best player in the NFL and not even have it be your best sport.  Gotta wonder if Patrick Mahomes has TOO many talents.
I mean my dude hit em with literally 5 moves on one possession.
Crossover.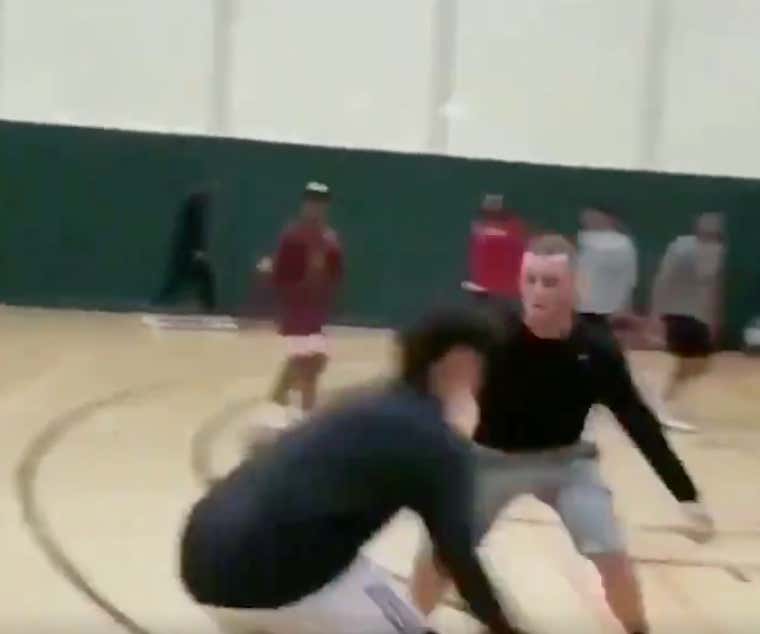 Stepback.
Harden pulls up on that one – Mahomes splits the defenders with another crossover.
Best one – the spin move after a quick bobble.
Finger roll off glass.
Had the height which helped on the finish, but before that, this dude looked like a Duke style defender who spends his entire practice building his quads in the defensive stance doing vegas shuffles.  Probably slapped the floor as Mahomes came up on him.  Then he got put in a blender.
Patrick Mahomes – 50 TD, 5,000+ yards, one MVP, one OP of the Year, one basketball soul snatched.