Miley Cyrus Just Reminded Me How Much I Love Black And White Photos
Wow. So poignant. That's art, ladies and gentlemen. A picture truly can say a thousand words. There's nothing quite like a black and white photo done correctly and that one is done correctly. There's just so much to take in. It shows the emotion of being a modern woman. Miley is free and courageous. She doesn't feel the need to be constrained by a brassier. A brassier created and sold by The Man? No thank you, says Miley Cyrus. Her ability to voice her anti-consumerism and feminist beliefs in a single picture is incredible. It's a scary world out there but in that picture she is truly free. Bravo.
Here's my top-5 black and white photos
5. Honest Abe. Fuck slavery, great president, great picture
4. Albert Einstein. Did you know he married his cousin?
3. V-J Day in Times Square. Classic.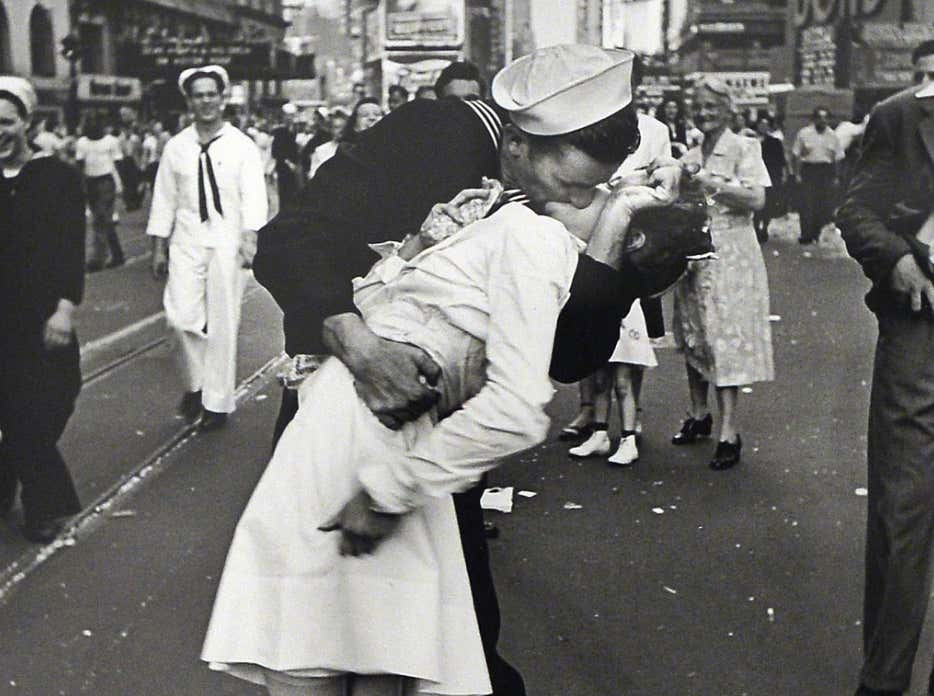 2. Ali vs Frazier. Down goes Frazier!
1. My #1, A Broken Man.