The Cardinals Got Their FIRST EVER Win At Lambeau Field Today In A Game That Was Completely Humiliating To The Packers Organization
The Cardinals made the Packers their bitch today. The Arizona Cardinals – a team that had not won a road game against the Packers since 1949, a team on their second offensive coordinator of the season, a team with a first-year head coach, a team with a rookie quarterback who was ranked 32nd (out of 34 qualified QBs) in passer rating and completion percentage and dead last in yards per passing attempt going into this game, a team who was ranked last in the league in 3rd down conversions, a team who was listed as 13.5-point underdogs, in short, a team that STINKS – beat the Green Bay Packers on their home turf, under their snowy haze.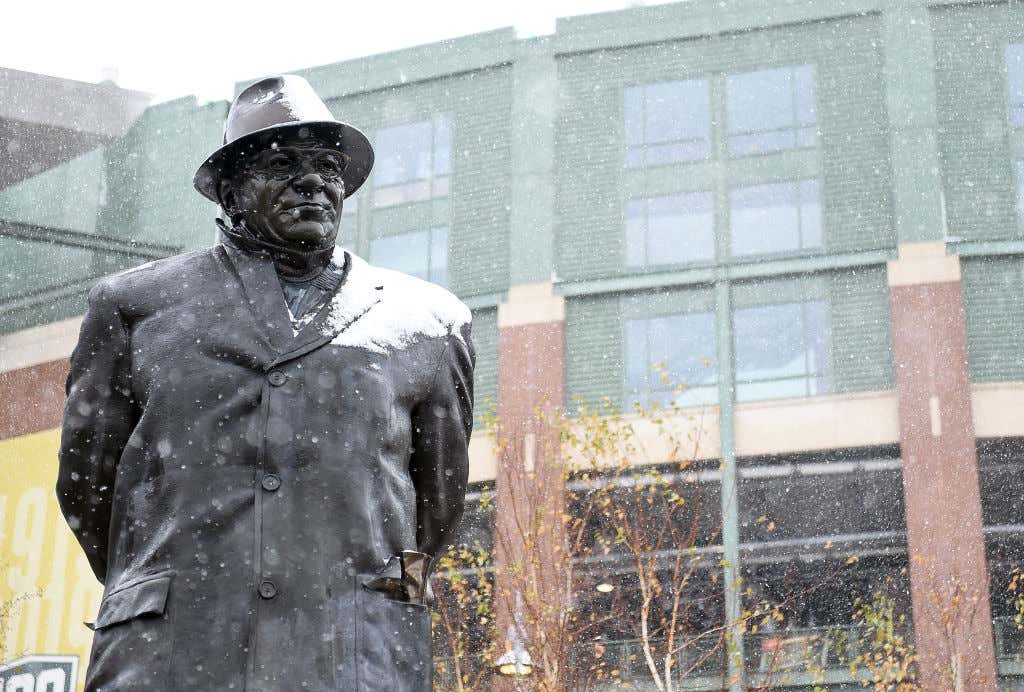 Somewhere out there the great Vince Lombardi is puking from watching the legacy he left behind tarnished by a humiliating and embarrassing loss to the Cardinals in HIS stadium- a stadium where they had previously never won.
But today, on Aaron Rodgers' 35th birthday, the Cardinals were the better team.
Aaron Rodgers continued his steak of being off. He overthrew passes (missing Davante Adams in stride by a mile for a 59-yard would-have-been-touchdown hurt real bad), struggled to make short passes, and even though he seemed to get going towards the end of the 4th quarter with an impressive pass (and catch) to Davante Adams for 19 yards that set up a game-tying run for Aaron Jones, it should never have been a struggle to beat the Cardinals at home.
Aaron Jones, once again, saw the ball 11 times in the first half, and then, once again, only touched the ball 3 times in the second half.
Receivers dropped balls.
The offense couldn't convert 3rd downs, a problem that has plagued the team all year. They failed on NINE straight attempts. They converted a third down with 11:36 remaining in the first, and then didn't convert another 3rd down until 10:38 remaining in the FOURTH QUARTER.
The game should never have been left up to Mason Crosby's leg… TO SEND THE GAME TO OVERTIME. This was a game the Packers had to win. A game they SHOULD HAVE easily won. Instead Green Bay falls to a hysterically awful 4-7-1, and will miss the playoffs for the second year in a row.
At least this loss pretty much cements the firing of Mike McCarthy. Because, at the end of the day, the only advantage that comes with losing, is losing Mike McCarthy.
Fire Mike McCarthy. ASAP.
And I don't mean Large.