The Deadliest Wild Fire In California History Is Now 100% Contained
Some extremely good news to close out the weekend..
Albeit bitter-sweet following the immense terror, heartache & destruction left in its wake, many Californians are feeling relief after the record-breaking 'Camp Fire' has now been 100% contained.
From AP News:
A massive wildfire that killed dozens of people and destroyed thousands of homes in Northern California has been fully contained after burning for more than two weeks, authorities said Sunday.

The California Department of Forestry and Fire Protection said the Camp fire had been surrounded by firefighters following several days of rain in and around the devastated town of Paradise.

The nation's deadliest wildfire in a century killed at least 85 people, and 249 are on a list of those unaccounted for. Crews continued sifting through debris and ash for human remains.

"It's certainly good to be done with the containment of this fire, even though there's still a lot of work to be done moving forward," fire spokeswoman Jennifer Erickson said.

The blaze began on Nov. 8 in the parched Sierra Nevada foothills and quickly spread across 240 square miles (620 square kilometers), destroying most of Paradise in a day.

Nearly 19,000 buildings, most of them homes (appx 14,000), are gone.
To show an idea of the sheer size of what firefighters had on their hands here's a couple city map overlay comparisons:
No map for it but it would have covered '17 Manhattans' as well. Hard to imagine.
If you have a minute the LA Times has an incredible story detailing the origin & a detailed timeline that begins with Capt. Matt McKenzie waking up to the sound of pine needles pelting off his fire station outpost in 50+MPH winds. Soon he'd get a report that a high-voltage line nearby had malfunctioned in the dry forest & he'd find himself looking helplessly across a canyon at a rapidly growing fire on the slope above him.
The tireless efforts of emergency responders paired with the first major winter storm of the season are credited with getting this monster under control. It didn't help that resources also had to assist with a huge blaze in Southern California at the same time… The Woolsey Fire near Malibu had appx 250K out of their homes.
In Paradise, CA, the schools, hospitals, animal shelters etc. are all scrambling to help the population get back to some semblance of normalcy. If you want to take part in helping with that see below:
Click HERE for a list of donation resources. You can also go on Facebook and "adopt a displaced family" HERE.
I was scrolling that FB page & people have donated trailers, yurt space(?!!), cars, furniture & even small things that might help brighten someone's day a bit like beauty supplies or just words of encouragement for those who have lost everything. As a bleeding heart I can say I felt all the feels. Good stuff.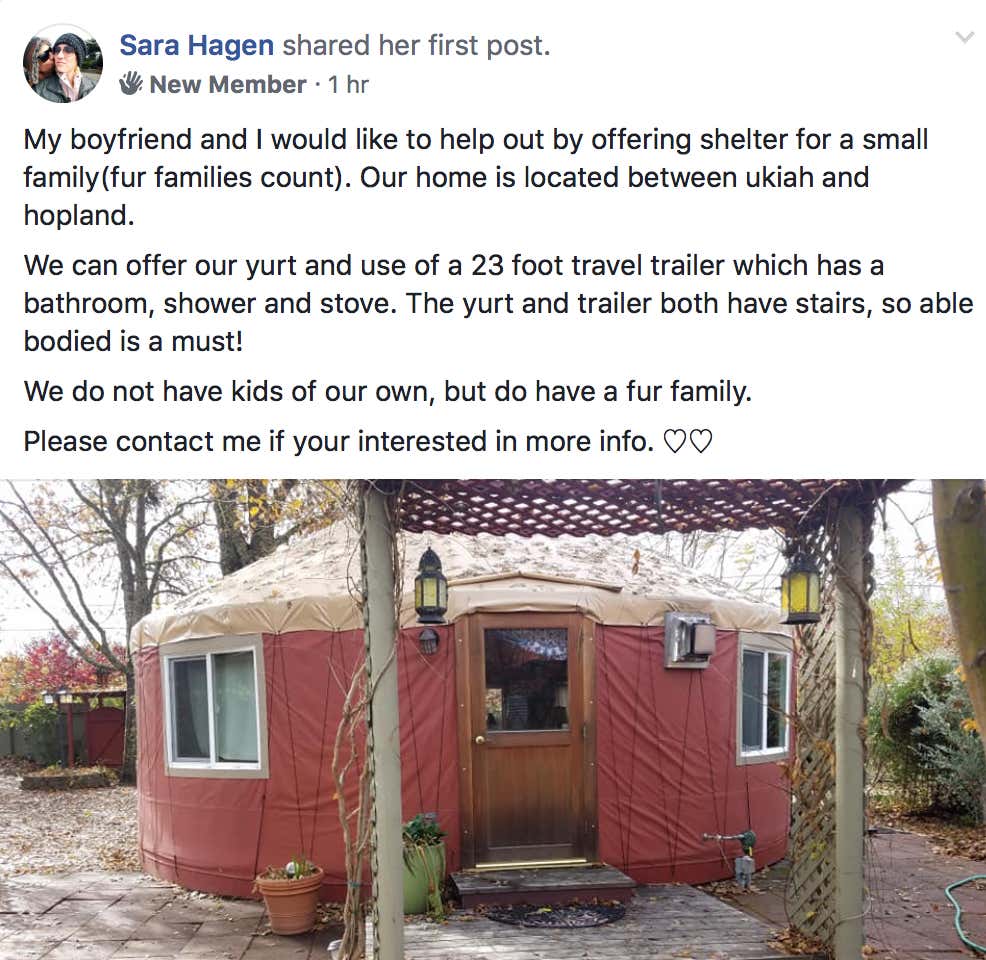 Shout out to all the volunteers, first responders, & anyone else who spent the holiday weekend selflessly helping others.