New Viva Line Items Now Available - Hoodie, Hoodley, Crewnecks and T Shirts All 20% Off
Our Black Friday Sale is now LIVE. 20% off everything in the store. We just dropped the Fall 2018 Viva Line as well. In addition to all of last year's classics, we added 5 new pieces.
New quilted hoodie to go along with grey and black (our two best selling sweatshirts ever). Its Khaki colored and we listened to you guys and minimized the branding and replaced the Stools and Stars patch with a small Viva bar:
***ORDER ONE SIZE UP FOR ALL QUILTED ITEMS. HOODIES AND JOGGERS**
Click to Buy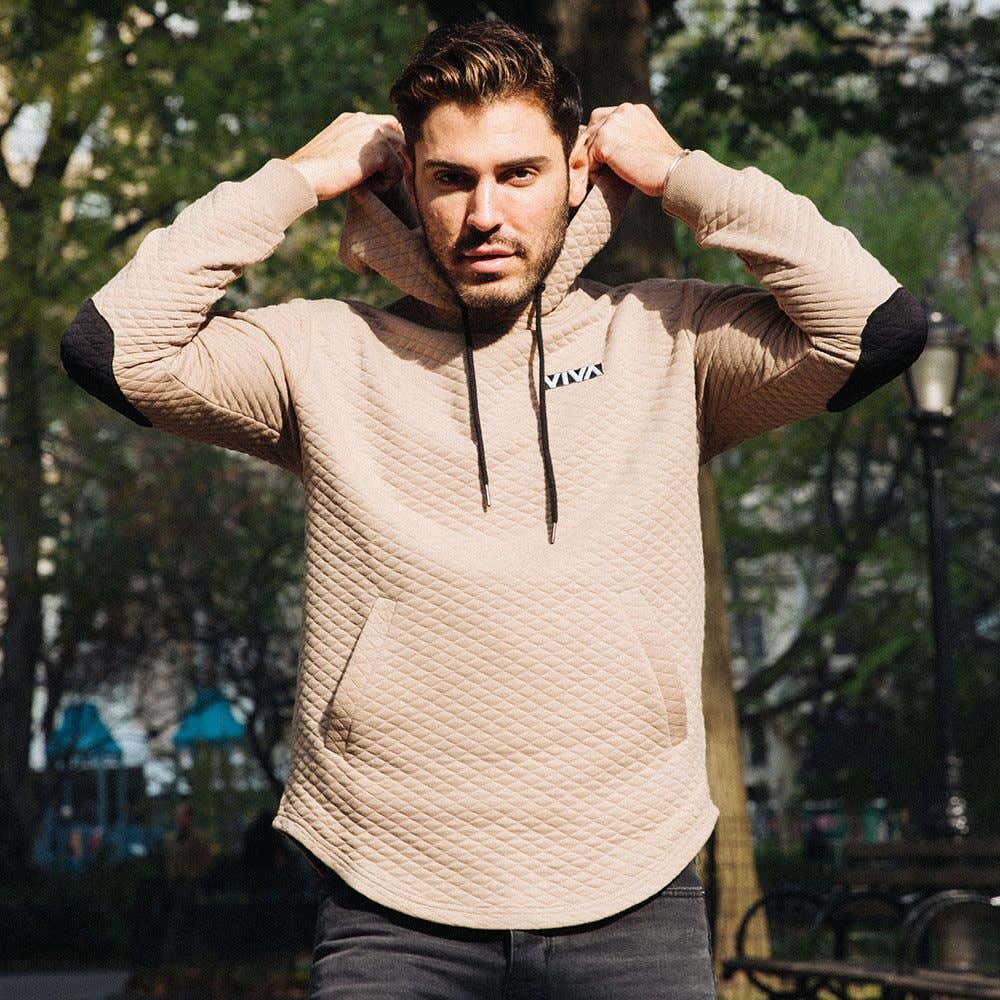 Last years henleys were one of our best sellers, and hoodies are the most important article of clothing ever created. So we mashed them up and made a lightweight Hoodley:
Click to buy, available in Grey, White, and Blue (The white is extremely fresh)
There are 3 new crewnecks available in black, grey and navy. Each shirt comes with 2 button patches for the sleeve – one Viva and one Stools and Stars. Going forward we're gonna release different patches, Pirate Dog is up next. So you'll be able to customize the shirt by buttoning different patches on. Some fancy stitching and a small Barstool tag finish the look. Nice heavy sweatshirt. 
Click to Buy
We added a couple t shirts to the collection. One is a block Viva across the chest, the other has a mini block Viva along the collar. Both shirts are made of slub cotton so they'll hide your man boobs while you put on holiday weight
In addition to all of our new items, we have the entire Viva 2017 still on sale, also at a 20% discount: