After Watching Zion and RJ Barrett Last Night For The First Time, Tonight's Knicks Game is a Must Lose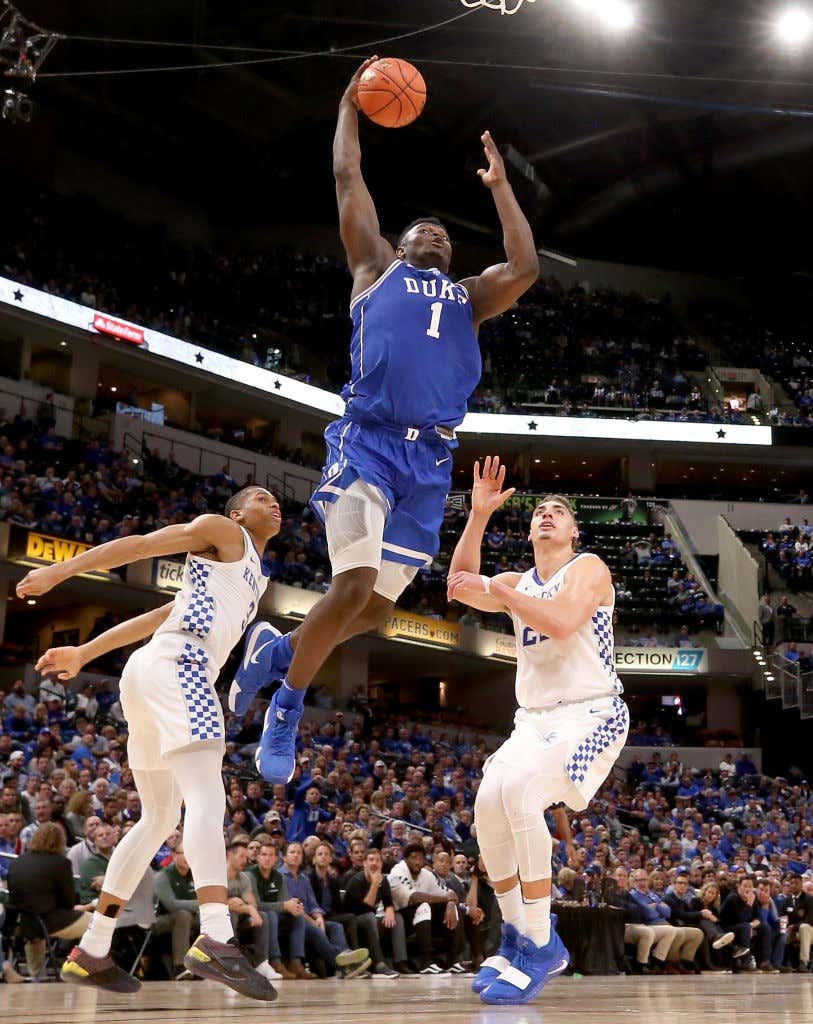 Last night I was among the rest of you captivated by the likes of Zion Williamson, R.J. Barrett, and even Cam Reddish. Syracuse was playing a bunch of children on Eastern Washington so that shit was over from the jump, but the Duke-Kentucky game obviously peaked my interest. Zion and Barrett are what I like to call God Children. They don't come around often and when they do you better hope your team that year is TERRIBLE. They were sculpted by the Basketball Gods to play basketball a different way and to dominate like no one has ever seen before.
People are going nuts about Zion, and rightfully so, but Barrett is unbelievable. He had the easiest/quietest 33 points I've ever seen. You all know me as a huge Yankee douchebag, but I'm a big Knicks fan and I desperately want to see this team compete one of these years. They finally have a good amount of young pieces that they can build off of like KP, Mitchell Robinson, Knox, Trier, and Vonleh (not Frankie Smokes I have zero faith in him). They are young and fun enough to compete in games and cover sometimes, but they're not close to winning. I tricked myself into rooting for them to win the other night against Chicago in double OT. After watching Duke, I want them to lose every single game for the rest of the year.
Tonight they NEED to lose to the Atlanta Hawks. The Hawks are abysmal and pretty much have decided this year they just want to see Trae Young shoot 40 times a game and score a lot of points for their fans. Bazemore basically does the same thing. The Knicks are better than them, but they have to lose tonight.
If that means playing Lance Thomas 40 minutes then let's do it. I need one of Barrett or Zion in the Garden for the next 15 years. It would be unreal. Tonight is a must lose. Don't fuck this up.
They're going to fuck this up.
Don't worry Clem is still your Knicks guy here, I just had to say something after last night. Knick up….but Knick down tonight.