Brett Favre Weighs In On Aaron Rodgers And Tom Brady
My guy Jerry basically confirmed that Rodgers is more talented than Brady, but Brady has the rings, so we're not going to re-hash stats in an attempt to nauseate you. Instead, let's see what the ol' gunslinger had to say about the matchup.
"Those type of matchups are really kind of what we look forward to as fans," Favre said this week on SiriusXM NFL radio. "And this is an epic matchup. Now, is it more than those two playing against each other? Absolutely, and as a coach you're stressing that. But it is fun to watch. From a fan's standpoint this is what you look forward to seeing — [Larry] Bird and Magic [Johnson], or a great hitter against a great pitcher.

"This is one of those games that the ratings will be sky high, and rightfully so. Both quarterbacks are as good as any that has ever played the game, and totally different in styles. I don't know who I'd give the nod to or the advantage to. Both teams, I'm sure, and both fan bases love their chances."
I love me some Brett Favre, but damn, you don't know who to give the nod to? How about Rodgers? How about the guy that stepped in after you? The guy that has continued to keep the Packers in the conversation each and every year? You guys are buddies now, you can say it.
No big deal though, I'm gonna write this one off as Favre was just trying to be unbiased, an unassuming Switzerland. And you can't be mad at Switzerland! It provides you with private banks, outrageous skiing, and women who look like this: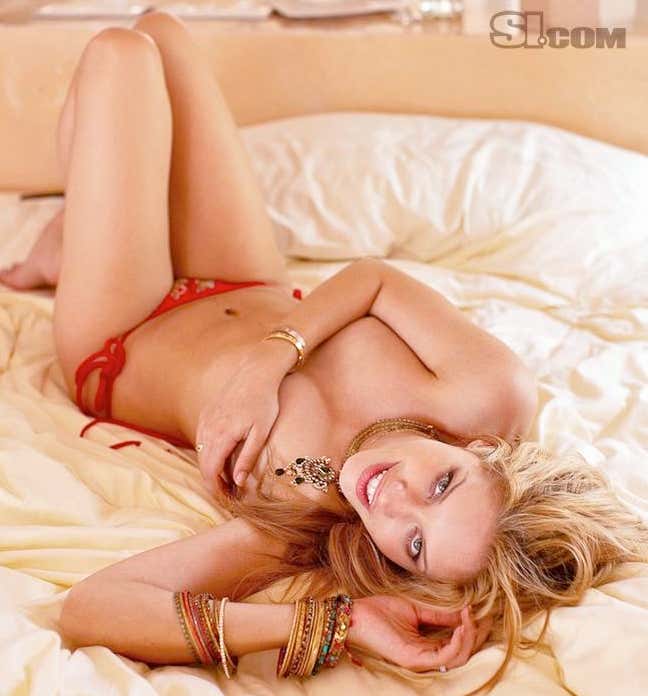 If we're just talking player to player comparisons, which is completely null and void in a team setting, 10 out of 10 times I would take Rodgers over Brady. However, once you get Belichick into the picture, the Patriots – without question – have the leg up.
And yes, I'm nervous. It would be stupid not to be. But I plan on soaking in the QB matchup of the year, because unless the Packers one day decide to stop trading away necessary players and end up in the Super Bowl, it could very well be the last meeting of these two great quarterbacks.
Go Pack Go
(P.S. Sign up for our FREE Packers @ Patriots FanDuel contest this weekend: pick your five guys and the winner gets their share of a $1000, a signed Brady or Rodgers football, and Barstool merch.)