Grading the Newest Sex Scandal Teacher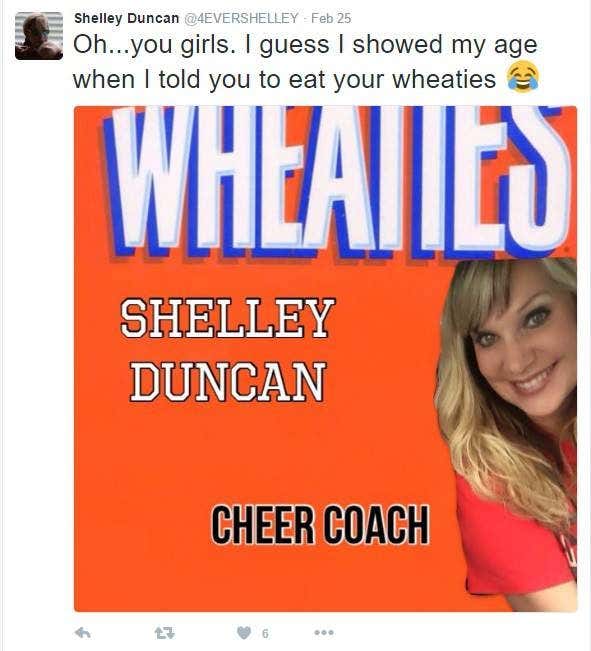 Oklahoma - Former Tishomingo schoolteacher Shelley Jo Duncan was back in court on Wednesday. She is accused of having an inappropriate relationship with a 14-year-old student in 2016.
Earlier this year, a mistrial was declared after jurors were unable to reach a verdict in her case. …
The teen told the jury that initially he viewed Duncan as someone he could talk to about anything, someone he could go to for advice.
But as time passed, he started viewing his teacher more like a girlfriend. …
The boy's mother said Duncan would buy her son lavish gifts and take him with her family, but failed to return him until well after his curfew.
The defense introduced text messages exchanged between Duncan and the boy's mother. Some, from Duncan, told the alleged victim's mom that she loved him, and never minded helping out her children.
Prosecutors allege that Duncan engaged in sexual acts with the teenager twice — once in her truck and another time on school property. …
The defense pointed out that the boy's mother never said she was uncomfortable with how Duncan treated her son.
And – The cheerleading coach, 48-year-old Shelley Jo Duncan, also promised to provide the teen with oral sex while simultaneously consuming a cough drop, investigators say.
I'm going to give you a little backstage pass to let you know how we operate here at Grading the Newest Sex Scandal Teacher Hall. This is actually the second SST blog I've written this afternoon. I have a backlog of these in my inbox and had no intention of letting another week turn into a weekend without posting one. So I picked the most interesting one I have and wrote about it. But it was also so dark, disturbing and salacious that I started to question, not only the humanity of the teacher involved, but my own as well. And almost abandoned all hope we live in a rational universe where morality exists.
So I put that one aside. I may never post it just because it was so full of wrong. And I for sure wasn't going to post it late on a Friday out of fear I'd get hit by lightning or shot by a jealous husband over the weekend and that would be the last thing I ever wrote.
So instead, I made the judgment call to put in the time and write another one. A far more manageable SST story about Shelly Jo Duncan, your garden-variety sex-crazed teacher. A mentor. Someone who befriended her 14-year-old student's mom. Sought and possibly received her approval (that's for the jury to decide). Who generously lavished him with gifts and offered him cough drop blowies. We'll see if the other GtNSST ever sees the light of day. If you see a really matronly looking, redheaded 49-year-old next time I post one of these, that'll be the one. But for now, my soul feels better because of this decision.
The Grades:
Looks: I could've lived without the Botox lips. I can always live without the Botox lips that make everyone who gets them look like Eric Stoltz in Mask. But other than that, sure. She strikes me as your teenager's friend's brassy mom who always gives off the vibe that she'd do you, even if she wouldn't. The semi-regular at the local townie pub who's not quite a barfly, but isn't above bringing a stranger home for a little commitment-free sportfucking. And shamelessly waving to the news cameras outside the courthouse is a such a boss move she gets an upgrade.
Grade: B
Moral Compass/Bad Judgment: Truck sex. School sex. Texting with mom, which is a bold strategy, Cotton. But most of her points here come from her offering the lad the old Menthol blowjibber. I don't know for sure, but that's got to be a SST first.
Grade: B+
Intangibles: Shelley Jo Duncan is just the ultimate Football Country cheerios coach name. "Tishomingo High School runs on Duncan."
Grade: B+

Overall: B. Thanks for saving my soul, Shelley Jo.
Do you have someone you want to see graded? Tweet her to me @jerrythornton1 or email me at jerry@barstoolsports.com. Your service to the betterment of mankind will be its own reward.