Start Your Monday With This Hawaiin Themed Star-Spangled Banner
I'm a Star-Spangled Banner traditionalist. I'm not the biggest fan of acapella groups coming out and giving their own Glee-themed interpretation of the song. I get on my "old man yells at cloud" kick when that happens. I turn from a 22-year-old into a 65-year-old grump. However, what Hawaiin superstar Uncle Willie K did here was b-e-a-u-t-i-f-u-l. From the ukulele (I'm pretty sure that's what that is) to the lei, the perfect combination of Hawaii and good ole American pride.
Outside of the chance to win the money back you lost earlier in the day, there's something special about midnight Hawaii football. The announcers: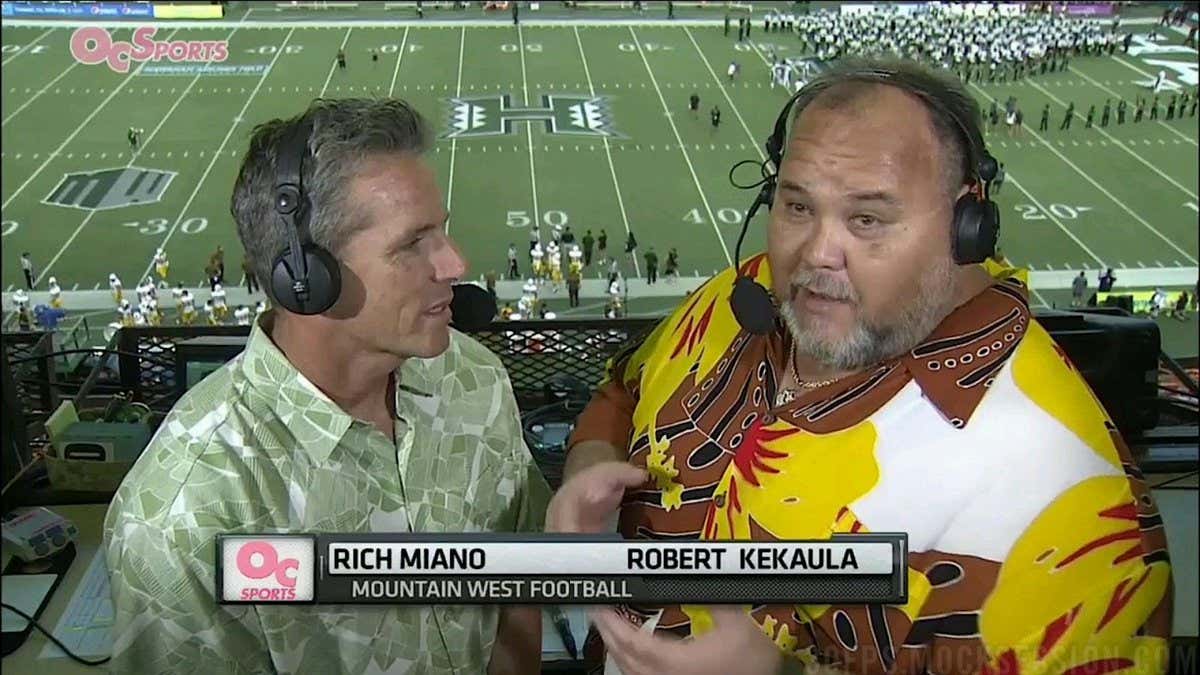 To the shenanigans:
Hawaii football is in its own way: hemolele (that means perfect in Hawaii, ya dumbo).