Whoever Bought The World's Most Expensive Bottle Of Whiskey For $1.1 MILLION Should Definitely Drink It
SKY - "The holy grail of whisky", which dates back almost a century, has been sold for a record-breaking sum at auction.
The bottle of 1926 Macallan Valerio Adami was bought for £848,750, including a hammer price of £700,000 and a buyer's premium of £148,750.
The whisky, which fetched the vast sum due to its rarity, vintage and unique artwork, had been expected to go for between £700,000 and £900,000.
Its label was designed by well-known Italian pop artist Valerio Adami.
Macallan had commissioned Adami and Briton Peter Blake to come up with labels for a very limited edition of 24 bottles.
Twelve carried the Adami label and 12 had the Blake design. It is not known how many of them still exist.
"The Macallan 1926 60-year-old has been described as the Holy Grail of whisky.
"Its exceptional rarity and quality puts it in a league of its own, and the world's most serious whisky collectors will wait patiently for many years for a bottle to come on to the market."
Alexa, do some math for me please:
Ah ok, great, thank you. Now that we are speaking in American, we can continue.
Collecting is weird. I understand it, as I used to collect baseball cards and things like that, as most kids do. So I understand it in premise, it's fun to accumulate things that you think will become worth more money later. Unfortunately for me, the baseball card market did not appreciate kindly, nor did Beanie Babies. Tough luck.
Another thing people collect, people with actual money, is art. Now, I talk all the time about how dumb I believe art is. How the pricing of it doesn't make a lick of sense whatsoever, because the ugliest of paintings go for a king's ransom for absolutely no reason.
There's just no reason this thing that looks like it was scribbled at a daycare should be valued at $2.2 million.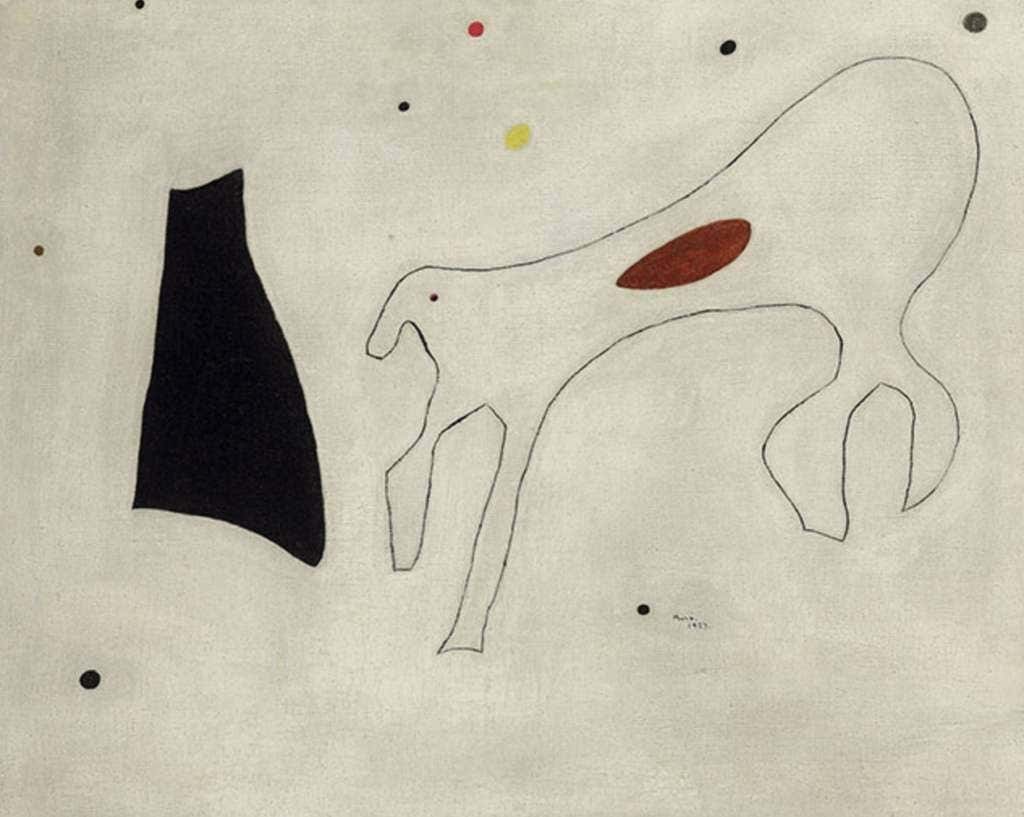 How the fact this thing sold for 86.9 million dollars makes me want to gouge my eyes out.
Whiskey makes a little more sense to me. The amount that was distilled is a very small quantity, using the highest quality ingredients, and aged for 60 years. It's like the difference between having a Natty Lite and an actual great beer (no offense), times a billion.
So that leads me to my question- if you own such an expensive bottle of whiskey….would you want to drink it? Because yes, while it's cool to be able to own such a rare bottle of whiskey, and to be able to show people "look, I own this rare bottle of whiskey", it is even more rare to be so bad ass to then drink the whiskey. To buy a bottle for over a million dollars and be like "I'm so rich I'm going to now enjoy this whiskey with my friends". There were only 24 ever made, and to this day they think only one was actually opened and drunk. And that's why I think you have to drink it. No point on just keeping it on the shelf. When you're dead and gone, you'd be much happier you drank something so rare instead of just keeping it in a box. Might as well be displaying an empty bottle at that point.
I used to care about saving things and keeping things like a bobblehead in the box "in case it's worth something later". What, so I can sell it on eBay for 100 bucks in 20 years? Fuck that. I'd rather display a bobblehead and have it make me happy than worry about a small increase in money down the road. So to whoever bought that bottle, please, have a drink. You deserve it.