Tom Thibodeau Doesn't Want To Stick Around For A Rebuild? I'm Shocked!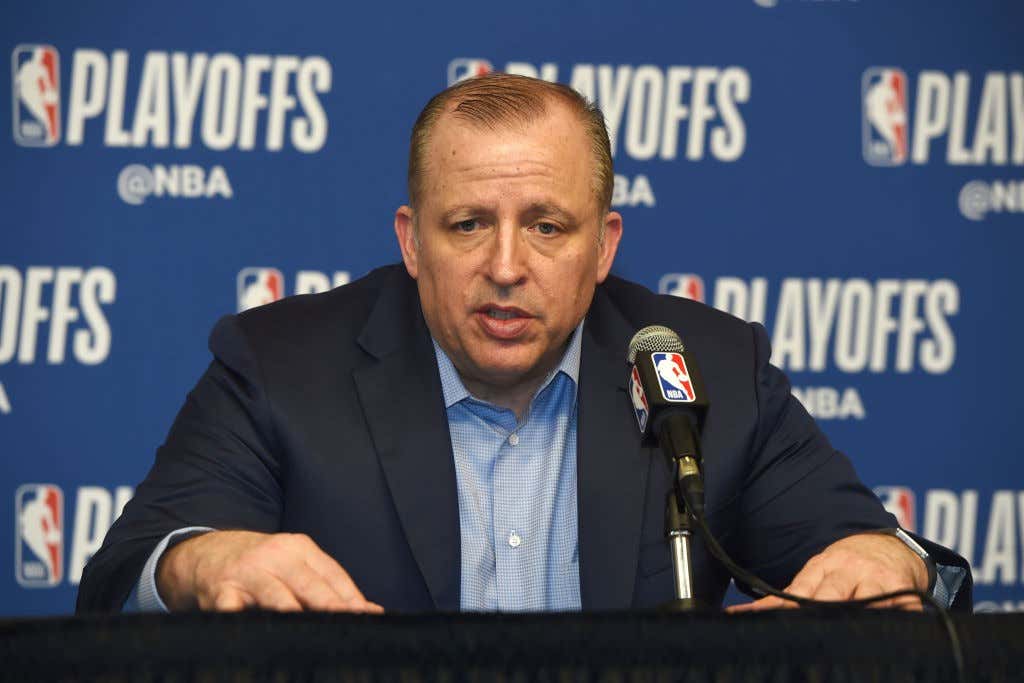 Color me shocked! You're telling me a guy who hasn't really put it together in MIN so far, is probably a major factor in a lot of their drama, isn't interested in sticking around after being forced to trade his best player? That he has no interest in a rebuild? No way! I mean, Thibs was on Doc Rivers' staff, who ya know, traded all his best players and then made it clear he was not interested in a rebuild and forced his way to LAC. How's that working out for him? If you had to choose, who would you say is in a better spot, the Celts or Clippers? Those assets Doc wanted nothing to do with sure look pretty good now.
For Thibs, unfortunately there is no BKN on the other end of the phone willing to give them unprotected lottery picks. Thibs is no dummy, he sees how good the West is, he saw what this current group looked like without Jimmy Butler. Of course he wants no part of that type of future. As a MIN fan I'd be pissed, this guy basically did whatever he wanted when it came to roster construction, traded away their future for a guy, and then ultimately couldn't figure out a way to keep everybody happy and now there's a disaster. If I'm the owner, if I find out that the real reason Jimmy wants out is because of Thibs, I buy him out so fast it'll make your head spin. This dude isn't Brad Stevens or Popovich. He was supposed to be this defensive mastermind and yet the Wolves defense has STUNK since the second he showed up. He hates young talent, and is only interested in bringing in his former players that are washed up. It's very, very rare as an NBA team you should side with your coach over your star player, and the Timberwolves are not in that position. Hell they aren't even close to it.
Because make no mistake, the second Butler leaves, it's going to be a lonnnnnng time before MIN comes back to the playoff picture. Unless something drastically changes, a team built around Wiggins/KAT isn't good enough. Also once you factor in just what type of draft picks might be out there for Butler right now, it's not exactly like their rebuild will quick and easy. The question is, what do we think the head coaching market is for Thibs at this point? I feel like everyone sort of thought he got a raw deal with how things ended in CHI, that he was a good coach who just needed the right opportunity. But now? After not being able to get it done with this young talent in MIN? Are there really going to be teams lining up that are ready to win right now that think Thibs is going to be the thing that pushes them over the hump? I don't see it.
Maybe it's best if Thibs just goes back to being a defensive mastermind on a contender that already has an established head coach. He thrived in that role while he was on the Celts during their title run, but I can't think of a team that isn't rebuilding that is going to be knocking on Thibs door if he gets out of his MIN deal.
He may not want to coach a 25-35 win team, but if he wants to stay a head coach, that might be his only choice.