Your Sexual Stamina And Your NFL Fandom Are Scientifically Linked And You're Gonna Wanna See The Results
In honor of NFL kickoff, hims has answered life's most important question: what football fan bases "go long" in the bedroom? (I'm talking sex, folks.) They did research most of us would never dare subject ourselves to, and their findings aren't all all subjective or skewed, they're scientific and factual. So before you get defensive with your "This is bullshit, I'm a Bengals fan and I know for a fact I last at least three minutes on average," allow me to say, stop your lies because science has already told us you don't. The cat is out of the bag, and for some of you, it's not great news.
PATS FANS, 2:37
What, you want five rings, a team that's favored to win the Super Bowl every fucking year, the greatest coach in the history of the game, the winningest quarterback in NFL history, and you expect to be a winner in the bedroom? Wrong. Enjoy your 2 minutes and 37 seconds as no one will ever feel bad for you. Except maybe the girl who's on the receiving end of your deflated football.
BROWNS FANS, 2:18
In the words of the great Michael Scott, "You don't call retarded people retards. You call your friends retards when they're acting retarded." Browns fans have had a rough forever and this stamina news was no news to them, but rather more salt on the wound, and I just simply will not contribute to their pain.
I'm not gonna talk about how much I hate Vikings fans just because they're in the same division as my beloved Packers- that would be unprofessional and I am a woman of integrity- but I will say this surprised me. I met a lot of Vikings fans in Minnesota this past Super Bowl and they were all just lovely. Sucks they're bad in bed.
BEARS FANS, 2:49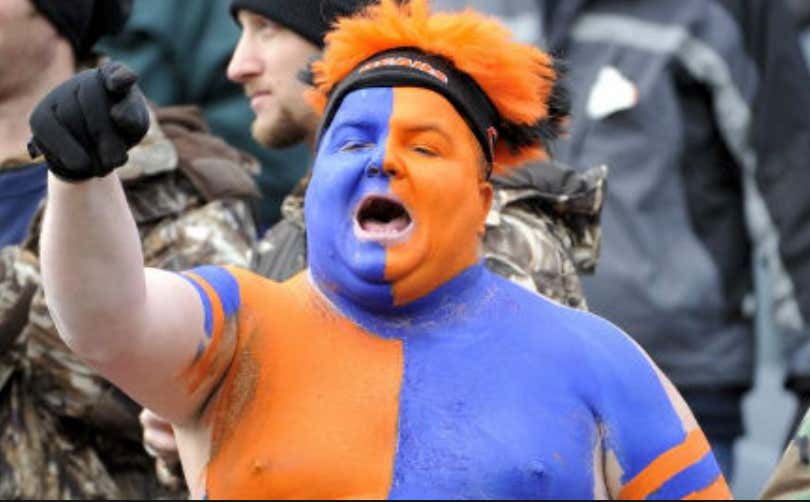 FUCK YOU AND KHALIL MACK.
I mean, you can't be expected to last long if you don't even exist. This is just poorly researched.
But for those of you who made it above the 3 minute mark, you should pull this graph out next time you're at a bar, the chicks will really dig it. Trust me.