It's Funny Because Their Names Are Like The Actor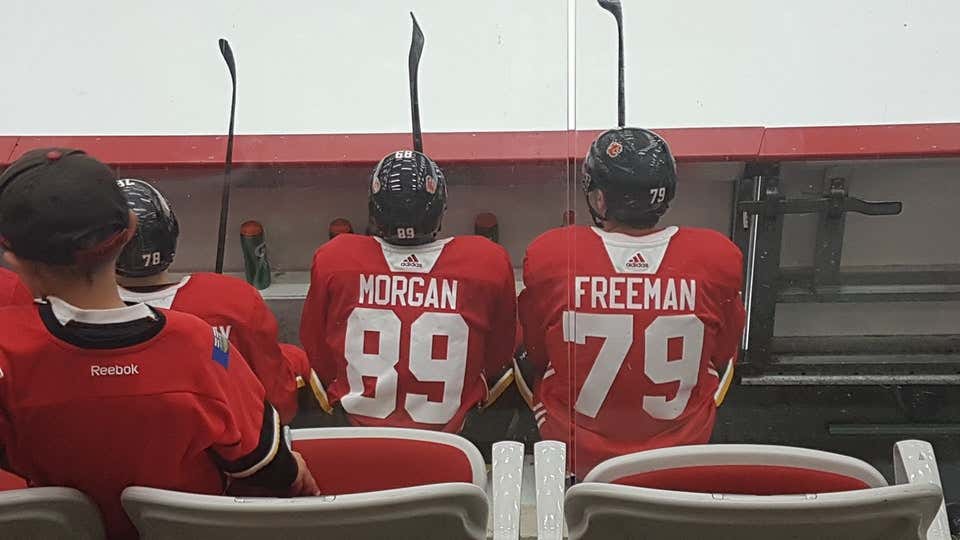 Here at Barstool Sports [dot] com, we pride ourselves on being a sports comedy site. Some of the material may be a tad high brow for the casual reader but I think that's part of our appeal, ya know? But this joke is too good for all you dummies to miss out on so let me do everybody a favor real quick and explain this one. I know that explaining a joke kind of ruins the punchline but I think it'll be well worth it in this instance.
You see, the Calgary Flames were having their development camp last week very much like the majority of teams in the NHL. Invited to the camp were a couple of prospects named Luke Morgan, a junior at Michigan, and Ben Freeman, a junior at UConn. On their own, their names are nothing spectacular. But when you put them next to each other on the bench, their last names spell out the name "Morgan Freeman". Which, as you may have guessed right now, just so happens to be the name of a famous actor. This guy.
What makes this joke particularly rich is the fact that I don't think Morgan Freeman, the actor, has ever played hockey before. But I guess you can just mark this down as another one of those whacky occurrences that happen from time to time in the world of sports. Like these times.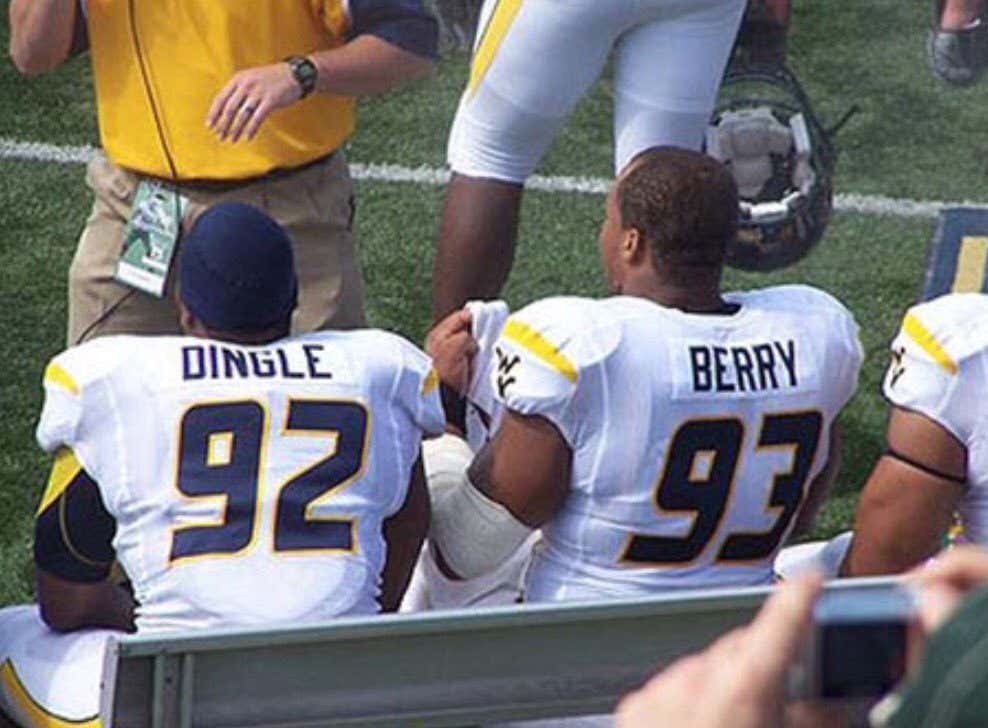 This blog was brought to you by the fact that it's July 9 and Erik Karlsson still hasn't been traded.