Odell Beckham Gets The Offseason Started With Allegedly Banging His Head On And Punching A Hole In The Locker Room Door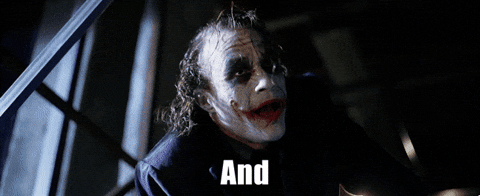 As today's game was winding down, the only thing I could think of was the media shit storm that was about to rain down on Odell Beckham and I was praying he wouldn't give them even more fodder. But we didn't even make it back to cleaning day at MetLife or even an angry tweet from the team plane. Instead the locker room door got the Andy Bernard treatment and now all I can do is just pray this is the last of it.
Like I said earlier this week, if you want to go to Miami and party it up on your off day, that's fine. But you better be prepared to get criticized by the most savage media market in the country if you lose or have a bad game. And both of those happened today. So now the tabloid headline writers and Odell haters will have a field day at his expense and he has nobody to blame but himself. Sure hearing Troy Aikman rail against it when his teammates weren't exactly going to church on their off days was interesting. And Joe Buck hasn't had that much disdain for a players' actions since Randy Moss fake mooned Lambeau. But that's just how things work. You put yourself out there like the Boat Boyz did, you better ball the fuck out or at least hope your team wins the game. The scrutiny on Odell was bad enough before that trip to Miami and it's only going to get worse in the coming months. Dude clearly has the talent to shut people up, but if he keeps giving his critics fuel to their fire, that shit is going to burn bright as the sun. And even Benny Mac can't protect him from that. Hopefully we don't get any more logs on the fire and we can all forget about Odell until he drops an incredible Instagram of him dancing.
Spinzone for today, at least the Crying Jordan had its biggest day on Twitter in months. You have to tip your cap to a good Crying Jordan, even when its at your team's expense.
Oh yeah and this should definitely be a headline on one of the New York papers tomorrow