Patriots Submit an Offer Sheet to Emmanuel Sanders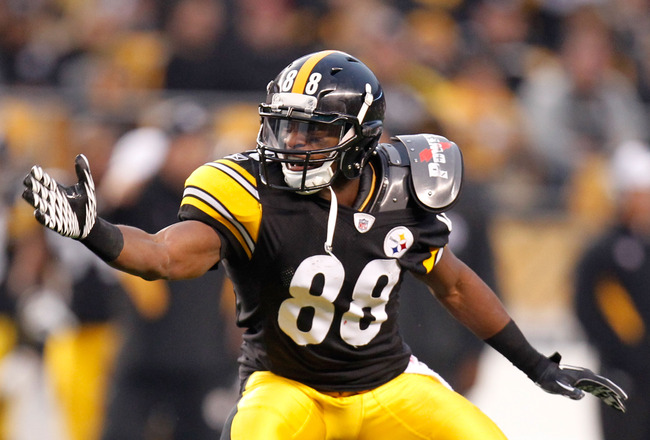 Mike Reiss – The Patriots have submitted a one-year offer sheet to restricted free agent Emmanuel Sanders, who was tendered at the third-round level ($1.33 million) earlier this offseason by the Steelers, ESPN's NFL Insider Adam Schefter reported. The Steelers, who are currently short on salary cap space, have five days to match the offer. If they opt not to match the offer, the Patriots will send their third round pick in this year's draft to the Steelers as compensation. Sanders, 26, finished with career highs in both catches (44) and yards (626) last season, his third in the NFL. Originally a 2010 third-round pick out of SMU, Sanders would add depth to a Patriots receiving core that has turned over this offseason. Former Patriots personnel man Scott Pioli told ESPNBoston.com that he believes Sanders is a better receiver than any player that would be available for the Patriots in the third round in this year's draft and that he has the skills to play both as a slot and perimeter receiver.
Read what you will into this move.  But what this tells me is two-fold:
1) This year's draft is garbage as far as wide receivers go.  That while there might be some potential at the top of this year's crop, there's risk all over the place.  And it's not worth the risk to pull the 1st Round trigger on an athletic head case like Cordarelle Patterson or a 175lb IR-waiting-to-happen like Tavon Austin.  They weren't going to find a known commodity like Sanders in the 3rd and they are serious about upgrading the WR spot so why not do the deal.
And B) The future is now.  This offer to Sanders (along with Julian Edelman signing a one-year, heavily incentivey deal) is all about winning in that "window" Brady has that we keep hearing is "closing fast."  With the high bust rate among wideouts they're not going to waste this year struggling to develop some risky college kid. They're not going to get taken in by the sexy lure of some Combine Warrior like all those frauds who went belly up in last year's rookie class.  They're loading Brady up with sure things and proven commodities to win now.  Not tomorrow.  Not after breakfast, NOW.  I hope like hell Pittsburgh takes the 3rd rounder and walks away from the table because a WR corps of Sanders, Edelman, Danny Amendola plus three great young tight ends smells Lombardi IV-worthy to me.
The only thing Sanders needs to work on his is Faking Injury game:
But his freestyle rapping game would be the best on the Patriots from Day 1.  The kid's rhyme are legit.
@JerryThornton1