Grading the Newest Sex Scandal Teacher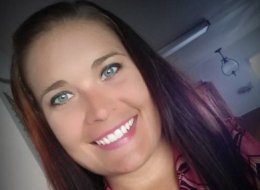 Oklahoma – An Oklahoma teacher who was under investigation for an inappropriate relationship with a student faces a slew of charges — including second-degree rape — after police in Mississippi say they caught her in a hotel room with a 15-year-old student. Jennifer Caswell, a 28-year-old former English teacher at Hollis Middle School in Hollis, Oklahoma, resigned from her position in April amid allegations that she was having an illicit affair with a student… on June 18, police in Olive Branch, Mississippi, say they caught Caswell with the boy at a Best Western. Authorities say a subsequent investigation revealed that the former teacher and the victim had sex multiple times… the minor allegedly said that Caswell had sex with him in a classroom at school three days before resigning from her job, and then again several times in her car and at the victim's home in the weeks following her resignation. The Mississippi incident happened more than 650 miles away from the victim's home town while he was away visiting his mother. The victim told police that he hopped a fence in a church parking lot to meet Caswell, who appears to have traveled from Oklahoma to rendezvous with the boy… Caswell had been married prior to the investigation into the alleged sex abuse. She was formerly known as Jennifer Sexton
Is it just me or does this not even sound like a Teacher Sex Scandal story at all.  This is a frigging Romantic Comedy plot.  Instead of getting arrested for this, Jennifer Caswell should be selling the rights to her story to some 28 year old smoke who wants to break into RomComs.  "Love and Class" (PG-13) A sexy English teacher (Alexandra Daddario) and her teenage student (Modern Family's Nolan Gould) are a mismatched pair who seem all wrong for each other until a wacky interstate adventure leads to true love in a church parking lot.  (Mild language. Sexually suggestive scenes. Nudity)  It's perfect.  And such a shame that neither the legal system nor Hollywood has caught up to the social progress these sexy horndog teachers have made.  Get with the times, people.
The Grades:
Looks:  Nothing not to like here.  Jennifer is like much younger and hotter Michele Bachmann.  And in my rankings, that is high praise indeed.  Grade: A-
Moral Compass/Bad Judgment:  Nothing not to like here either.  Classroom sex.  Car sex.  Sex at the kid's parents' house.  Best Western sex.  And a cuckolded husband is always a plus.  Solid all around.  Grade: A-
Intangibles: I won't mince words: Jennifer Sexton.  Grade: A
Overall:  A-. I honestly feel like I could've given her straight A's across the board, and I only held back because we've got 3 1/2 more months to go.  But if anyone comes along to knock her off the All Star team, we'll have had one hell of a year. 
[Thanks to @NateChud as well as my pal and yours Rear Admiral] Have information about a hot female teacher having sex with her students? Preferably with pictures? Help make the world safe for Teacher Sex Scandals by Tweeting me @jerrythornton1.